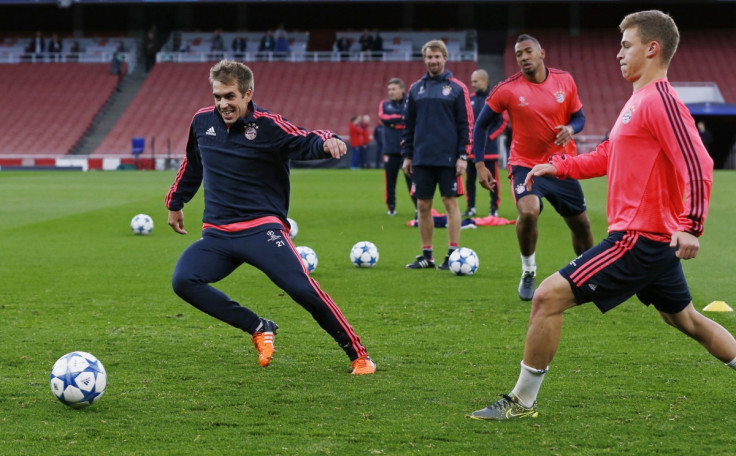 Bayern Munich captain Philipp Lahm has warned his teammates not to take Arsenal lightly ahead of their Champions League clash at the Emirates.
The Gunners face a tall order to qualify for the knockout stage of Europe's elite club competition after suffering surprise defeats against Dinamo Zagreb and Olympiakos in their opening two matches. Arsene Wenger's side need a result against the in-form German champions to stand a realistic chance of progressing and Lahm expects the hosts to put up a strong fight.
"Anybody who knows about football also knows that Arsenal are better than the way they have started this season in Europe, with two defeats," Lahm told the Bundesliga's official website. "They've got some very, very dangerous individuals and certainly it's not going to be easy, but we're ready.
"We're going to London two days before the game because you always have a lot of travelling to do in London and you often spend a lot of time in traffic and it takes more than an hour to get to training," he continued. "It's not the first time we're travelling two days in advance. It's just the way it is, even if we would prefer to stay at home. We always prepare ourselves professionally."
Impressive form
Bayern are in imperious form heading into the midweek showdown, having become the first team to win their opening nine games of a Bundesliga season at the weekend.
The Bavarians enjoyed 80% possession in their 1-0 victory over Werder Bremen on 17 October and Lahm stated that the team's recent performances were "impressive".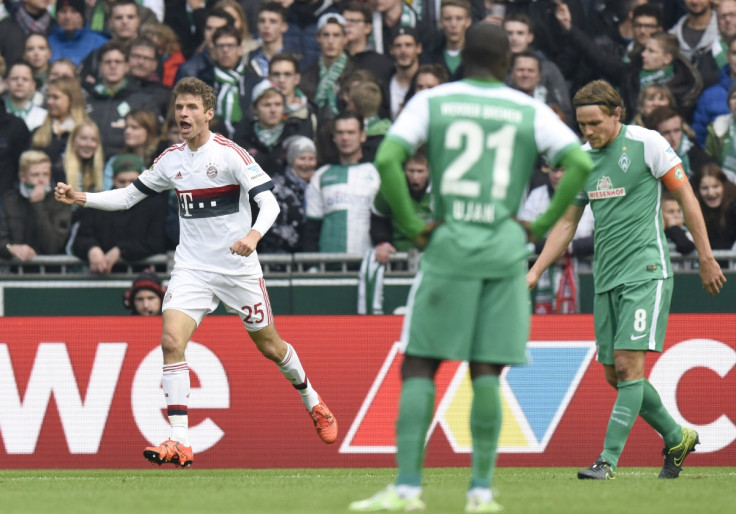 "We take all of our opponents seriously, otherwise you don't win nine games in a row in the Bundesliga," the 31-year-old said. "It's certainly impressive the way we're able to keep our foot down all the time and have all this energy. That's a great thing that we definitely want to sustain."