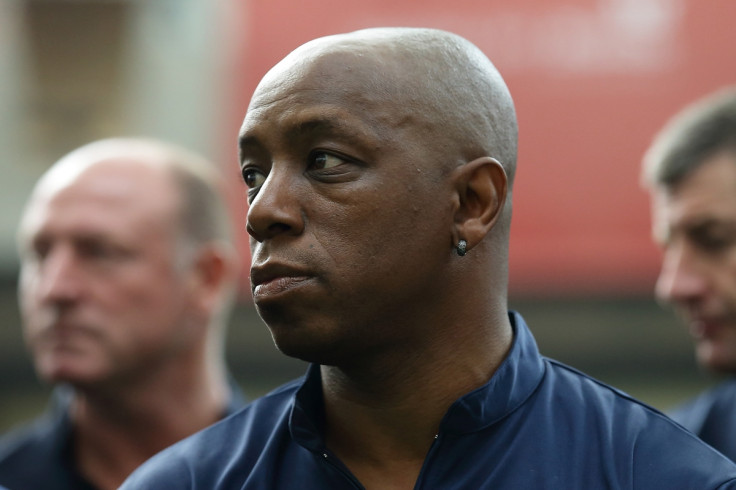 Arsenal legend Ian Wright believes that the Gunners will be better off without Champions League action before their crucial tie against Bayern Munich at the Emirates which can decide their fate in Europe. The north London club have lost both their games in Europe this season to ostensibly lesser opponents and now face the unenviable task of having to get the better of Bayern Munich in both legs to salvage any hope of qualification.
Arsenal are no strangers to disappointment in the Champions League, having failed to get out of the round of 16 in the last five seasons. However, should they falter in their bid to get out of the group stages, this would be the first time in Arsene Wenger's reign since 1999, which Wright believes could be a blessing in disguise.
The former Arsenal striker draws comparisons with Liverpool, who did not have any European matches in midweek to contend with when they got themselves within two points of the league title in the 2013/14 season. The Gunners have managed to put a good run of games behind them, having won three on the bounce in the league, scoring 11 goals and conceding only two. They also have the best defensive record in the league with seven goals conceded, keeping five clean sheets in the process.
"We all saw with Liverpool a couple of seasons ago how not being in Europe at all can really boost your chances," Wright told the Sun, as quoted by the Mirror.
"Playing a day later than most of your rivals means you're playing catch-up all the time — and then there is all the travel and demands of the European games themselves.
"If winning the Premier League comes at the expense of no European football at all, I'll take it every day of the week," he added.
The Gunners do not have the worst record against Bayern, having won one and drawn one of their last four games in Europe. However, this German side are in relentless form, with the likes of Robert Lewandowski and Thomas Muller scoring goals for fun against mighty oppositions.