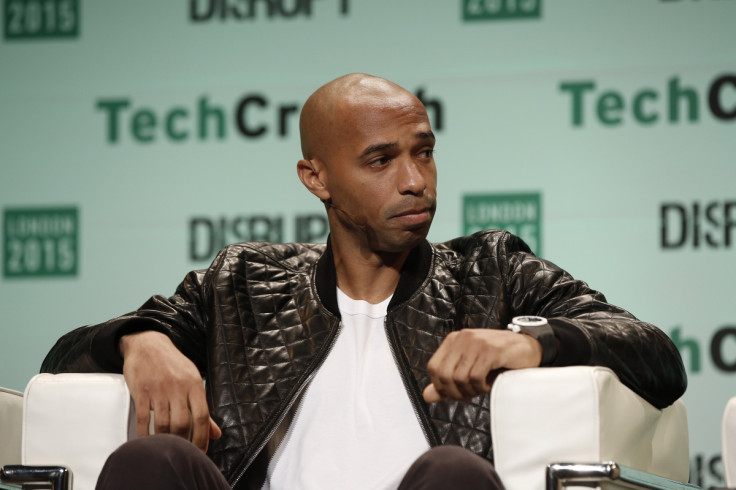 Thierry Henry has urged Arsenal to put down a marker for their title challenge against Chelsea when they face each other at the Emirates on 24 January. The Gunners are 19 points clear of the defending champions and a win here will take them to the top of the table, level on points with Leicester City, but ahead on goal difference.
The Gunners have not won against Chelsea in the league since January 2011. But with Arsene Wenger's nemesis, Jose Mourinho gone, they have a better chance of putting an end to the record. Manchester City's draw against West Ham has also given the Gunners the opportunity to go three points clear of their most feared rivals and keep the gap with Tottenham Hotspur at five points, who are making a good case for themselves as title challengers.
Henry was part of the Arsenal team to win their last title in 2003/04 where they went an entire season unbeaten. The Arsenal legend believes that the time has come again for the Gunners to end their drought and win the title yet again and get themselves back on course for being the best team in the division.
"What better chance will Arsenal have to play against the wounded Premier League champions, at home, and make a statement that they are in for the title?" Henry told Sky Sports. "Despite that, I feel this game could deliver a mixed message because Chelsea are not performing at the moment.
"If Arsenal go and hammer Chelsea people will attribute that to Chelsea's poor form. However, if Arsenal win a tight game people will say they suffered against Chelsea. We will see on Sunday what they can do. Let's not forget that Arsenal have a great record against Chelsea when Jose Mourinho is not the coach, they usually enjoy those games," he added.