Arsene Wenger was left bemoaning a familiar foe as Everton claimed a late win to keep Arsenal from returning to the top of the Premier League. Ashley Williams headed home four minutes from time to complete a fine turnaround for Ronald Koeman's men who claimed victory for the first time since October at Goodison Park.
But for the Gunners, who suffered their first away loss for nine months and first in the Premier League since the opening day, they were out-muscled and out-fought by the Toffees from the moment Alexis Sanchez gave them a fortunate early lead. Wenger's side have often seen title challenge fade due to lacking physical fortitude and that was apparent again on Merseyside.
Seamus Coleman capped a much-improved Everton display with the equaliser on the stroke of half time and despite Mesut Ozil going close after the break there was only going to be one winner as Williams glanced home Baines' corner to spark scenes of wild celebration both on the pitch and in the stands. And though Wenger was content with the fighting qualities shown by Arsenal he admits they were overwhelmed by the hosts.
"It was a very physical game and I think we faced many challenges and we lost some balls that we are not used to and it disturbed our game and at the end of the day I have to say we were a bit unlucky to lose as well," the Arsenal boss told BT Sport. "We had the first chances in the second half, especially from Mesut and after that they defended very well; you have got to give them credit.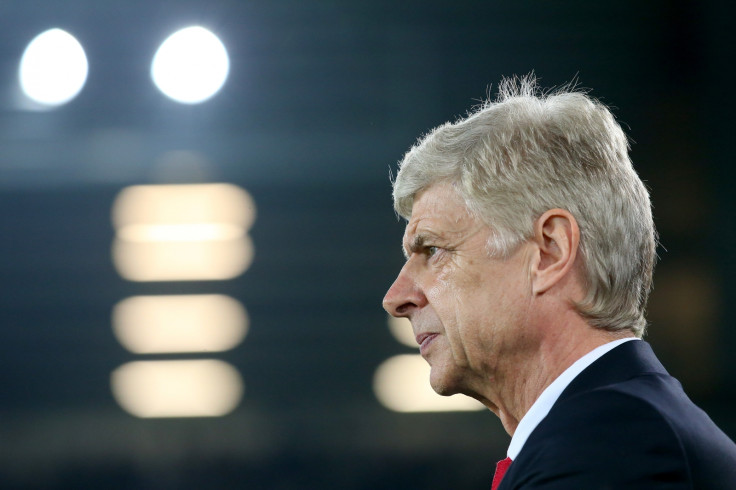 Today they played a cup game and for us it was about not giving them anything on set-pieces and crosses and at the end of the day two defenders in their team score. They were in a position where they had nothing to lose anymore [after Sanchez gave Arsenal the lead].
"They played a little bit scared at the start but after that they had nothing to lose and they made the game very physical when we lost our flow. In the second half we came back into it without creating as much as we are used to. "We did fight, I cannot fault our fighting spirit tonight. We lost some balls we should not lose but maybe that is down to the intensity of the game. We did fight very hard and we have games like that every three or four days and I cannot fault the attitude.