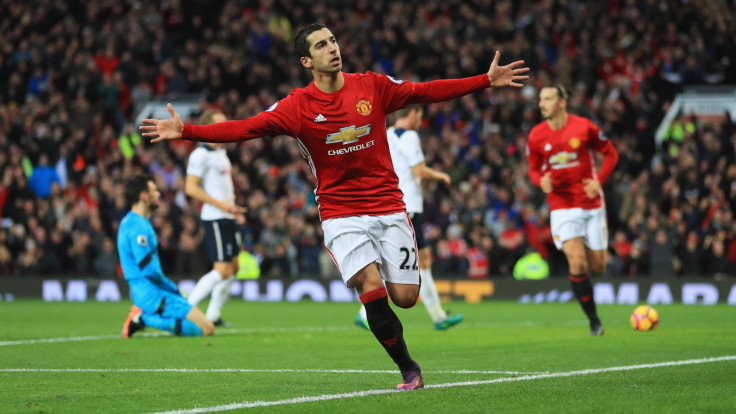 Arsenal legend Thierry Henry says it is too early to write off Manchester United from the Premier League title race despite their indifferent run of form.
Henrikh Mkhitaryan scored as United ended a three-game winless run in the league by beating Tottenham 1-0 at Old Trafford on 11 December.
The Red Devils have only won two of their last nine Premier League games and are sixth on the table, 13 points behind leaders Chelsea.
Speaking to Sky Sports, Henry said United were not getting the results they need because of their profligacy in front of goal — Jose Mourinho's team have scored 20 goals in their 15 matches so far, fewer than any other club in the top six.
"They had so many chances against all those teams that they should have won more games at home," the former Arsenal striker said.
"However, when you have an opportunity, you have to put the ball in the back of the net.
"It was very important [to win]. [Henrikh] Mkhitaryan looks like a player now. At the beginning of the season he wasn't ready.
"At the end of the day, it comes back to putting the ball in the back of the net. When they start to do that, more often, then maybe they can come back into the title race."
Henry also spoke about the title prospects of his former club and highlighted the loss of centre-back Shkodran Mustafi through injury as a major blow for Arsene Wenger.
"What is going to be important in this busy period is keeping all your leaders on the pitch," he said.
"You may look at some of the games later and think they are easy, but trust me, it is not easy to play all those games in the festive period, especially without Mustafi."
Arsenal's next league assignment sees them taking on Everton at Goodison Park on 13 December.