Arsenal winger Serge Gnabry 'very pleased' after return from injury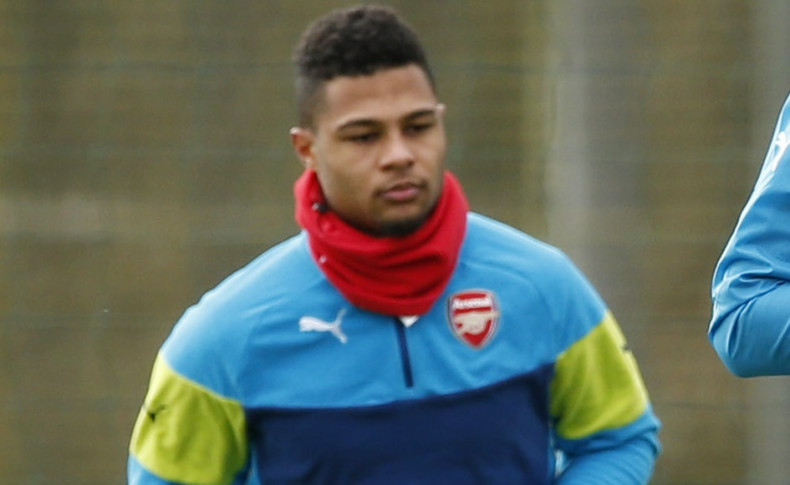 Arsenal youngster Serge Gnabry is edging closer to a first-team return after playing the full 90 minutes of the 1-0 Under-21 defeat to Reading.
Gnabry has made just 15 appearances for the Gunners this season as he continues to nurse a knee injury that has hindered him since March 2014.
But the Germany youth international took a giant stride towards being reconsidered by Arsenal manager Arsene Wenger during the remainder of the campaign by making his second appearance in as many weeks.
"I am feeling good, I'm feeling better and better," the 19-year-old said after coming through the game. "It is my second 90 minutes [in the space of a week], I am playing and over my injury so it is all good and I am looking forward to the next game. It is always nice to play here, there was also a decent crowd so I was very pleased to be at the [Emirates] stadium again.
"We conceded a goal early on and they defended well for the 90 minutes but I think we controlled the game. We had decent possession, had some chances but didn't score so we lost."
Jack Wilshere and Abou Diaby also ramped up their returns from injury by starting the match against Reading, which comes less than a week before the senior sides clash in the FA Cup semi-final at Wembley, as Arsenal attempt to retain the trophy.
Though the Gunners continue to harbour hopes of staging a late bid for the Premier League title after winning their last eight games in a row, despite being seven points behind Chelsea, there could yet be a chance for Gnabry to impress between now and the end of the term.
Under-21 coach Steve Batting said: "Serge Gnabry got through it for the second 90 minutes, he's played for us and it's minutes on the pitch that will get their sharpness back."
"It's up to [Arsene Wenger] whether he continues to play with the Under-21s for the rest of the season. We're delighted when we get the first-team players, they all do well for us and give us that experience, and the boys learn from it."