Hector Bellerin has suggested that the future of Arsene Wenger will hold the key in his potential move away from Arsenal amid interest from Barcelona and Manchester City in gaining his services. Yet, the Spaniard refused to close the door on a potential return to the Nou Camp after admitting that every player would be flattered by being linked with the "best club in the world".
Bellerin, 22, decided to leave the prolific La Masia academy in the summer of 2011 to join Arsenal.
The Spaniard has since become a key player for the Gunners but has been heavily linked with a move back to the Nou Camp since Dani Alves left the La Liga giants during the last summer transfer window to move to Juventus.
Manchester City manager Pep Guardiola was also reportedly interested in his services last summer but in November 2016 the Spanish international appeared to close the door to his suitors after committing his long-term future to Arsenal by signing a new deal.
However, recent reports in Spain have claimed that Barcelona have earmarked his signing as a top priority for the coming transfer window.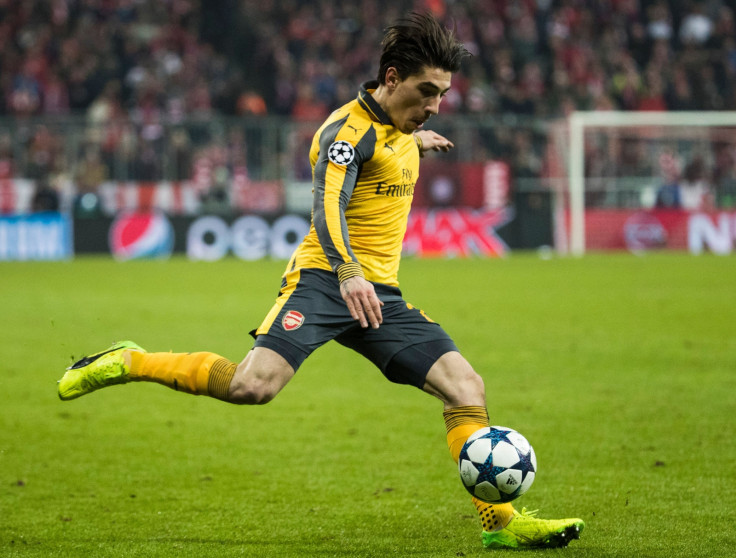 Sport reported last week that Barca had already begun talks over a deal worth more than €40m (£34.7m, $43.3m) to bring the Arsenal star back to his homeland.
Wenger tried to play down speculation last week but Bellerin has now reopened the debate during an interview with Mundo Deportivo.
"Any player is flattered by the interest of Barca, they are the best club in the world and that is very nice. The fact that I grew up in Barca's academy also adds a bit of specialty, although now I'm focused on the this season (at Arsenal) and the rest will come later," the Arsenal full-back said. "When I left Barcelona my idea was not to return, because my exit was a bit complicated. Other players leave saying that they want to return one day but I left to live an experience in England, to try to be a footballer and not return. But you do not know what the future holds and you cannot close any doors. "
In this sense Mundo Deportivo recently claimed that the future of Wenger at Arsenal will also play a major role in the Bellerin's deicison – suggesting that the right-back will feel freer to force his exit from the Premier League giants if his mentor leaves.
Bellerin confirmed those reports after adding: "The loyalty I have to [Wenger] is worth more than money, it's very important for me, the fact that he is there carries a big weight on me."
Meanwhile, the Spaniard also confirmed other reports saying that Barcelona may face competition to secure his services from Manchester City, admitting that Guardiola also would like to lure him to the Etihad Stadium.
"I know there has been interest from City, it's a compliment that a manager like Guardiola thinks of me, that's a sign that things are going well for me."