Arsenal full-back Hector Bellerin will not be joining Barcelona, according to manager Arsene Wenger. The Spain international has been heavily linked with a return to the Nou Camp but having signed a new six-year contract last November is apparently not in contention to join the Catalan giants.
Spanish publication Sport revealed this week that Barca were in talks over a deal worth £35m (€40m) to bring Bellerin back to his homeland, where he spent the early years of his career prior to moving to the Emirates Stadium. Bellerin has since developed into one of the leading full-backs in the Premier League and is a key part of the Gunners squad.
"No," Wenger responded when questioned over whether there was any truth to the reports linking Bellerin with Barcelona, according to Sky Sports. "We have just extended his contract and he has an unbelievable amount of years to go."
The Arsenal boss has also moved to quash suggestions that the summer clear-out at the club could begin with the exit of long-term coach Boro Primorac. The Bosnian coach has worked alongside Wenger since 1997 and is among his closest allies, but has recently been linked with taking over at Turkey's Konyaspor.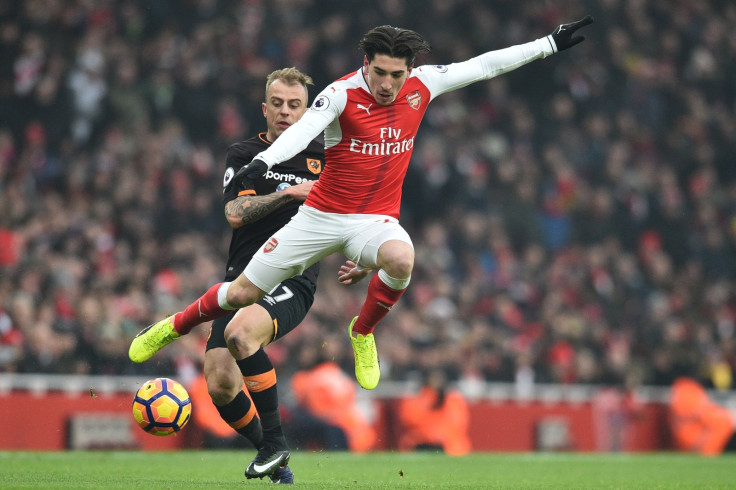 Primorac, 62, also worked with Wenger in Japan, but their partnership at Arsenal is apparently not set to be cut short. "That's a complete invention," the Frenchman added on the speculation. "It's good today to take information without checking anything. Fake news."
Rumours of the double departure come amid a period where Arsenal's season has reached its lowest ebb. The 5-0 win over Lincoln City was just the second victory in the last eight games and though the club are in the FA Cup semi-finals and in contention for a Champions League spot, Wenger is refusing to set targets.
"It is not down to me to judge that, I leave that to you," he told the media. "We want to play in the Champions League next season we have a tough job with six, seven teams fighting for the places. We are in the semi-final of the FA Cup and have an opportunity to do that. Success is to take the maximum out of the potential of the team. Nothing is good enough anymore so you try to do the best you can."