Arsenal's 'Invincibles' a cut above Pep Guardiola's Manchester City, Robert Pires claims
The Gunners went an entire Premier League season unbeaten in 2003/04, becoming the only club to achieve the feat.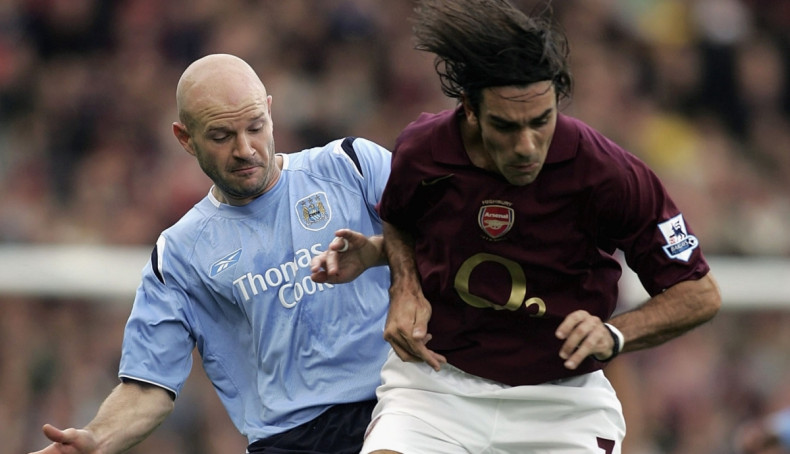 Former Arsenal midfielder Robert Pires has claimed that the Gunners' unbeaten 2003/04 'Invincibles' team were better than current runaway league leaders Manchester City.
The Invincibles were the last Arsenal side to win the Premier League title in 2004, and they were voted the greatest team of the first 20 years in the competition's history in 2012.
Current league leaders City, who have swept their way to a mammoth 15-point advantage at the top of the table, had a shot at matching Arsenal's achievement, but suffered a first league defeat of the season against Liverpool at Anfield last month.
Pires claimed the former Gunners team, led by the likes of Patrick Vieira and Thierry Henry, had more "talent" and "spirit" than Pep Guardiola's City.
"I think we had more talent. More aggression. More warriors. More spirit," the Arsenal legend told BT Sport. "Why do I say spirit? Because when you play in England, you need English players.
"[Today's] Arsenal are missing that a little bit, I think. This is just my opinion. I love the squad, I love the players. But in the future, it will be very important to buy English players.
"We talk about the Invincibles season. If you see the English players – Sol Campbell, Ashley Cole, Ray Parlour – they were warriors, and you need warriors in your team."
Pires described Arsenal's 2003/04 unbeaten season as an "amazing achievement" and one that is unlikely to be replicated anytime soon.
"Even for Man City, if you see the names on the paper, you can say, 'Yeah, Man City, I think they will win the title unbeaten.' But look what's happened," the Frenchman said.
"It was an amazing achievement. It's very difficult to win the Premier Legaue but to win it unbeaten – amazing. I'm not arrogant but, yeah, it's unbelievable. It's a great record."
Arsenal face City in the final of the Carabao Cup at Wembley on Sunday, 25 February, and Pires backed his former club to pull off an upset.
"Look what's happened this week – Wigan beat Man City. It was, of course, a surprise – but this is football," he stated.
"That's why everything is possible and I think Arsenal can beat Manchester City, of course."