Manchester City showdown a 'big moment' for Arsenal boss Arsene Wenger
Former Liverpool midfielder Jamie Redknapp believes Wenger's job security will be strengthened with a victory in the Carabao Cup final.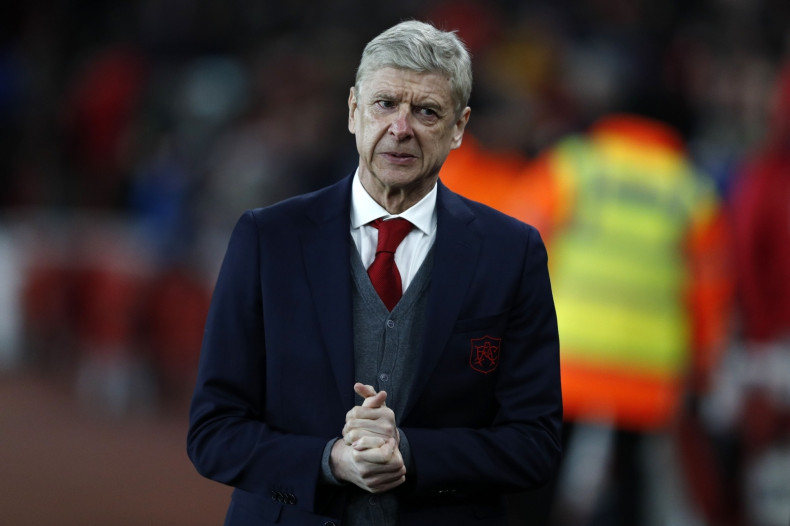 The result of the Carabao Cup final between Arsenal and Manchester City could play a key role in whether Gunners manager Arsene Wenger is still at the club next season, former Liverpool midfielder Jamie Redknapp has said.
Redknapp believes winning the Carabao Cup could provide Wenger with some much-needed breathing room, with Arsenal's prospects of finishing the season in the Premier League top-four appearing slim at the moment.
The former Liverpool player said he could see parallels between the Gunners' FA Cup triumph last season and their Carabao Cup run this season.
He also warned Manchester City not to underestimate a "dangerous" Arsenal team as they have "nothing to lose".
"It could be a big moment for Wenger," Redknapp told Sky Sports. "The whispers are that he could leave in the summer but if he wins another trophy, then it doesn't harm his cause.
"He can look at it and say, 'There are only four trophies available every season and I've won one of them, so what more do you want?'"
Redknapp added that Arsenal's midweek Europa League defeat in the second leg against Ostersunds could provide them with a wake-up call heading into the clash against City at Wembley.
"Everyone expects them to get beaten easily by Manchester City after that, but this Arsenal side have a habit of producing performances when you least expect it," he said.
"It's like last season when they beat City and Chelsea on their way to winning the FA Cup. It feels like Arsenal have nothing to lose again. No one expects them to get a result and I think that's when they are at their most dangerous.
"Arsene Wenger has always talked up the importance of getting into the Champions League but now they have actually become a cup team."
Last week, former Arsenal midfielder Robert Pires urged Wenger to ignore the Premier League top-four race and focus all his attention on winning the Europa League.
The Gunners are in sixth place in the league, eight points adrift of fourth-placed Chelsea.
"I want to see Arsenal playing again in the Champions League. But it is very difficult with Tottenham, Liverpool and Chelsea all above them," Pires told The Sun.