Arsenal's Mesut Ozil prefers joining Manchester United over Barcelona
Ozil, 29, is in the final six months of his Gunners contract, with talks over a new £235,000-a-week deal having ended in failure.
Mesut Ozil is keen on reuniting with Jose Mourinho at Manchester United if he can negotiate an exit from Arsenal in the coming months, according to reports.
Ozil, 29, is in the final six months of his Gunners contract, with talks over a new £235,000-a-week ($315,715) deal having ended in failure.
The Daily Mail says the Germany international will turn down interest from Barcelona to move north to Manchester and link up with Mourinho after having already worked with the Portuguese coach at Real Madrid.
Ozil is understood to be holding out for a contract worth £300,000 per week to prolong his stay with Arsenal.
Earlier this week, Gunners manager Arsene Wenger denied reports that the club had offered a final "take-it-or-leave-it" contract offer to Ozil and insisted that he wanted to keep the German at the club beyond next summer.
"Negotiations are always going on with everybody," Wenger was quoted as saying by Sky Sports. "I said that many times [that I want Ozil to stay] and that's all we can say.
"Is it two years to go? One year to go? Three months to go? The door is always open and for the rest I cannot tell you much more."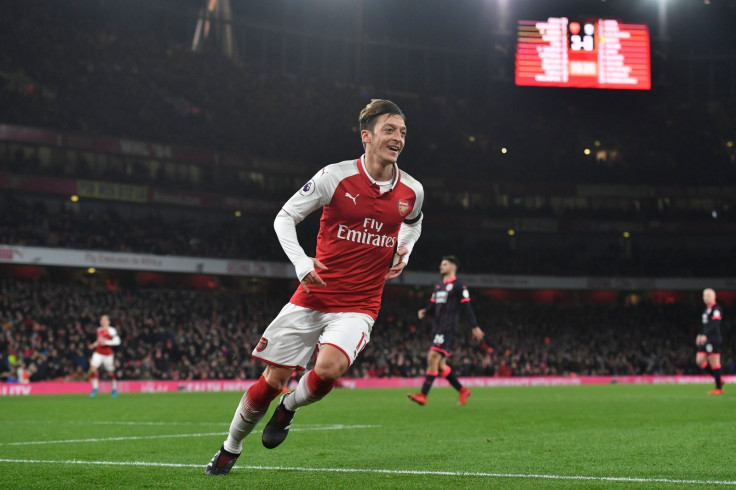 Mourinho is reported to be interested in bringing Ozil to Old Trafford to rectify his team's creative problems amid the ongoing poor form of Henrikh Mkhitaryan.
The Daily Telegraph said earlier this month that the Red Devils will wait until the end of the season to sign the playmaker on a free transfer, rather than spend £25m to sign him in the January transfer window.
Barcelona are also in the market for a playmaker but are understood to prefer Liverpool's Philippe Coutinho over Ozil.
Catalan daily Sport claimed on 13 December that Ozil's agent Erkut Sogut met with Barcelona officials last week to discuss a potential transfer to the Catalan capital in January.