Arsenal boss Arsene Wenger will request a personal hearing with the Football Association (FA) having accepted a misconduct charge in the aftermath of last Sunday's victory over Burnley.
Wenger was sent to the stands by referee Jon Moss after complaining over the decision to award Burnley a late penalty. The Gunners' boss was then involved in a heated exchange with Anthony Taylor as he attempted to remain in the tunnel before appearing to push the fourth official.
Wenger has until 6pm tonight (Thursday 26 January) to respond to the charges and while he has indicated he will accept his charge, the Arsenal boss is still keen to speak to the FA to clarify where managers are allowed to watch the game after being sent off.
I've said what I have publicly and the rest will be more discreet," Wenger told a press conference ahead of the club's FA Cup fourth-round tie with Southampton. "I don't know if I will be punished and how I will be punished."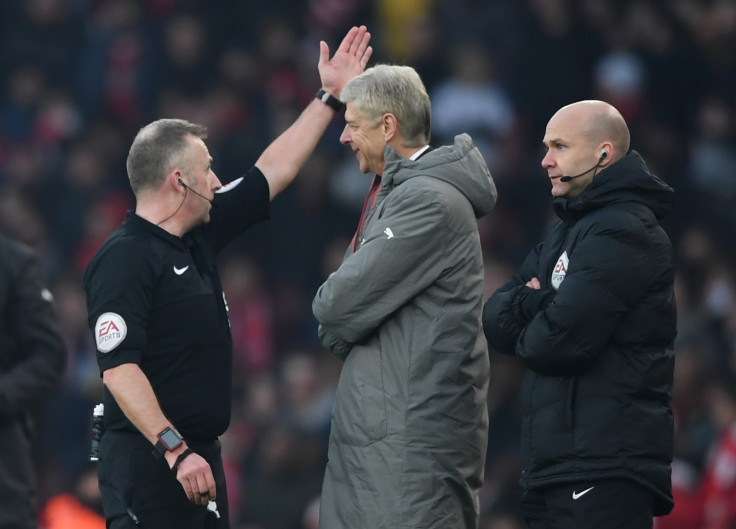 The Arsenal boss recalled his sending off at Old Trafford in 2009 – a moment remembered for the infamous image of the Frenchman standing in the stands surrounded by amused Manchester United supporters – to explain his lack of clarity over where red-carded managers must go.
"The only thing I can say is that when I was sent off I was surprised, and I was in the tunnel because I thought I had the right to be the tunnel.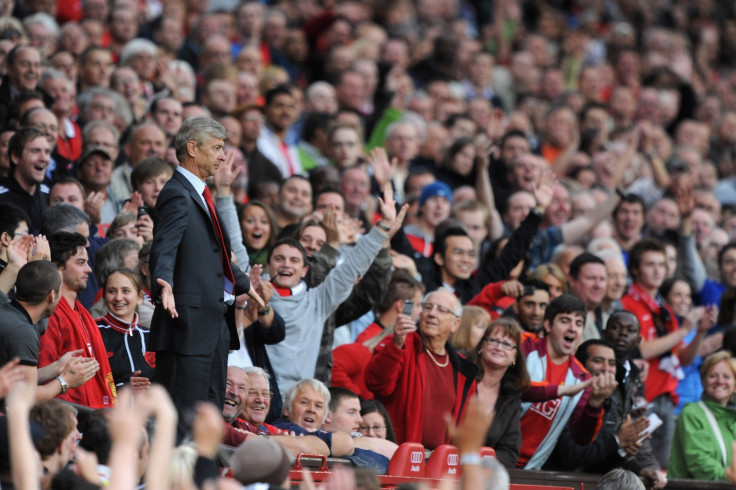 "Because the last time I was sent off wrongly, 2009, I had to go into the stands at Old Trafford, I didn't know where to go.
"Nobody tells you what you have to do when you're sent off, you don't know where to go."
Alan Pardew was given a two-game touchline ban and fined £20,000 in 2012 after he shoved linesman Peter Kirkup during a Premier League match against Tottenham Hotspur.