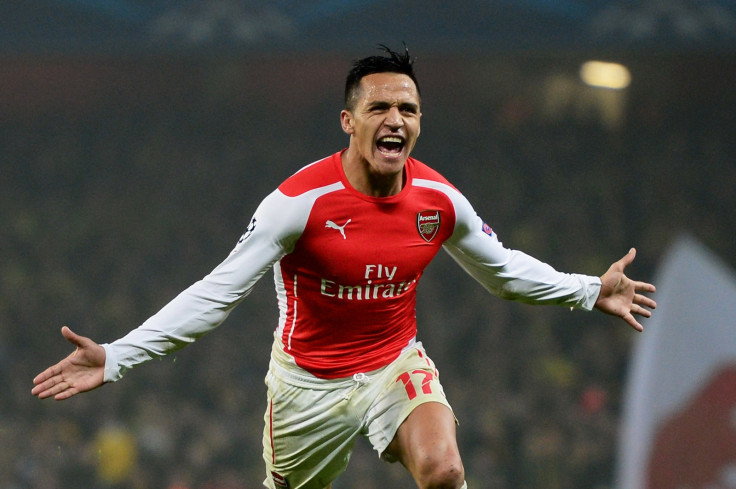 Arsenal manager Arsene Wenger has admitted that it is dangerous to rely on one player to score the goals and carry them through their tough spell.
The Frenchman was referring to summer signing Alexis Sanchez, who has been prolific for the Gunners since his arrival and has saved the north London club on more than one occasion with his goals.
The Chilean forward has already scored nine goals in 13 Premier League appearances, with the latest coming in the form of an 89th minute winner during the game against Southampton on Wednesday night.
Wenger is aware that it is not good for the club to depend on one player and has also admitted that at this moment, Sanchez is miles ahead of the rest of the squad when it comes to form and confidence.
But the manager is hoping that the other players join the party and help share the goal scoring burden along with the former Barcelona man.
"It is dangerous to rely on one player to score the goals. At the moment he is miles ahead of everyone else with goals," Wenger said, as quoted by talkSPORT.
"Let's hope the other players will join him," the French manager added.
Meanwhile, the Gunners vice-captain Per Mertesacker has hailed the amazing Sanchez following his impressive performances every time he has taken to the pitch for the Emirates Stadium outfit.
The German World Cup winner has praised his fighting qualities and believes that his top quality performances always ensure that the confidence in the team is always high.
"He's unpredictable and even if he loses the ball, he¹s so quick in transition and that is absolutely amazing. Every day he's in and has so much energy," Mertesacker told Arsenal's official site.
"He'll never give up and that's the South American or Chilean mentality he brings to the squad. He scores vital winners for us and that keeps our confidence - and the confidence he can deliver every single game - high."
"That causes threats for any team in the world and I'm very pleased with his performances and pleased to have him here," the German defender added.