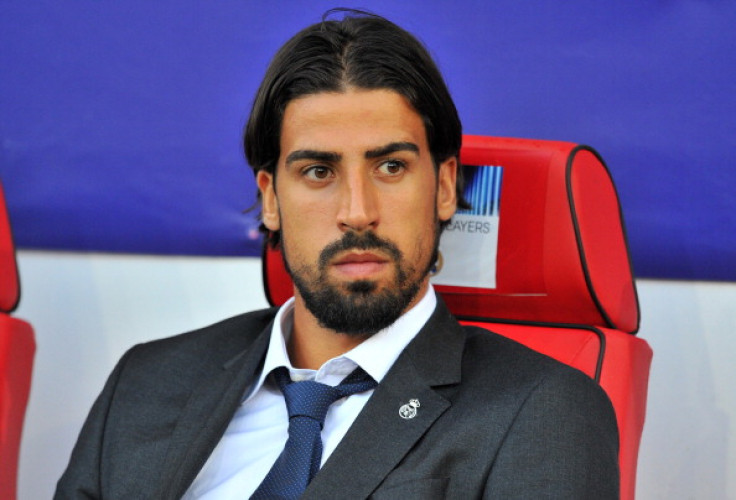 Real Madrid midfielder Sami Khedira has alerted Arsenal and Liverpool after admitting that he is "curious" to know when he will be playing next season.
The German international's contract at the Spanish capital club runs down at the end of the season and there has been no agreement over a new deal between the player and the club. He has been constantly linked with a move to the Premier League.
The Mirror reports that Arsenal, Liverpool and also league leaders Chelsea are keen on acquiring the midfielder's services, who has won Champions League with Real and World Cup with Germany earlier this year.
"It is a known fact that my contract expires. [The club and I] are always in good contact," Khedira explained.
"I feel very comfortable in Madrid. I am not averse to staying. There are no talks with other clubs. I am curious myself to see where I will end up."
"It was a year full of events for me. I did not know whether I would be fit for the Champions League final and the World Cup again," he added.
Khedira's club teammate Cristiano Ronaldo and national team goalkeeper Manuel Neur are two out of the three nominees for this year's Ballon d'Or – the other one being Barcelona star Lionel Messi.
The German international has admitted that the former Manchester United forward and Bayern Munich stopper are his favourites to win the Ballon d'Or.
"The three [Ballon d'Or] nominees embody world class and are great personalities. For me, there are two favourites: Cristiano Ronaldo and Manuel Neuer," the Real midfielder said.
"Both raised the level of their positions to a new dimension. I am glad I do not have to vote. If I were [Fifa president] Sepp Blatter, I'd hand out golden balls," Khedira concluded.
Meanwhile, Arsenal defender and Khedira's compatriot Per Mertesacker has urged the midfielder to leave the 10-times European champions and make a switch to the Emirates.