Arsene Wenger has taken a surprise dig at Sir Alex Ferguson by defending Andy Carroll's challenge on Manchester United players, during the Premier League leaders' midweek draw against West Ham United.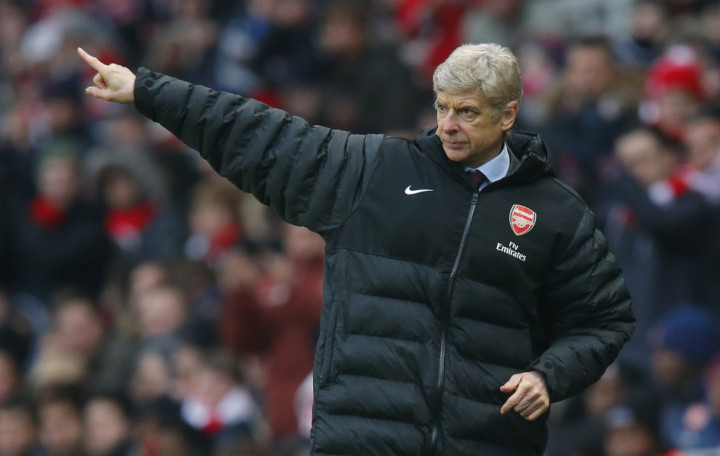 The 71-year-old Scot was furious after a number of physical challenges from the England international on his goalkeeper, David de Gea. Carroll's evening also included elbowing the Red Devils' skipper - Nemanja Vidic. Ferguson later claimed Carroll deserved to be sent off and said his challenges were an "obvious" red card.
However, the Gunners' manager has spoken out in defense of Carroll, who is on loan to Sam Allardyce's side from Liverpool. The long-serving Arsenal coach said the nature of the English game was more physical.
"It is a strength of the English game. I don't have a problem with players who go in completely 100 percent, because that is what you want to keep in the English game," Wenger told the Mirror.
"Sometimes I watch foreign games and after 20 minutes you are bored because every time somebody goes down it is a foul, and you say, 'Come on!' That is not football, as well. We do not want to lose the strengths and what makes English football attractive - but the intention of the players has to be fair," the Gunners' manager added.
Meanwhile, Wenger also spoke on his club's ongoing battle to finish in the top four this season. He admitted the race would likely go to the last game of the season. The club is presently fourth in the league, with 60 points from 33 games. They trail Chelsea by a point and lead local rivals Tottenham, in fifth, by two.
"The only way we can deal with the situation is to win our games. We won eight of the last nine and [then] had a draw against Everton, which can happen to anybody. I believe that we just want to keep that strong run going until the end," Wenger said.
"We know for us it is what's needed to be successful. I believe we will do it but it is down to our performances, it is down to us performing until the end, as we did recently," he added.