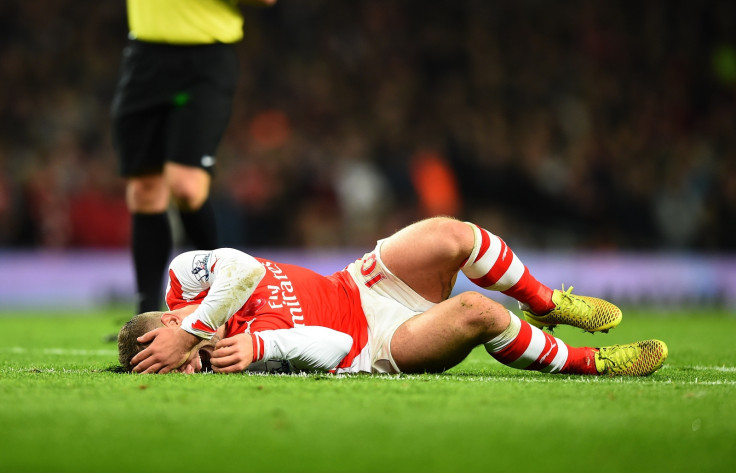 Arsenal manager Arsene Wenger has revealed Jack Wilshere has been forced to undergoing a "little surgery" on his ankle but assured fans that the English international will remain out of action for just "a few days" as it was a "very minor procedure".
The 23-year-old midfielder suffered an ankle injury during the clash against Manchester United on November following a late tackle from United defender Paddy McNair.
Wilshere then went under the knife and was ruled out for around three months.
Earlier this week some reports suggested he had had a setback in his recovery after missing the training session ahead of the Champions League game against Monaco.
Wenger, however, denied it during the press-conference on Tuesday saying: "The only uncertainty I have at the moment is Jack Wilshere but everybody else is available."
"He was rested [at training], because he trained hard until now. No, it's not a setback but I don't think [he'll play against Monaco]."
Speaking ahead of the Sunday game against Everton on 27 February, Wenger claimed that the midfielder had to go under the knife.
"He had a little surgery on his ankle because it was irritating him a bit but it's a very minor procedure so he will be out for a few days," Wenger said.
"It was planned to be done at the end of the season and because he had an irritation with it we decided to do it now and it's just a few days."
The French boss refused to provide a return date he assures it will be just a short time, saying: "I don't know exactly when he will be back but it will be days not weeks."
Meanwhile, the manager has claimed Aaron Ramsey and Mathieu Flamini will also be back in action soon.