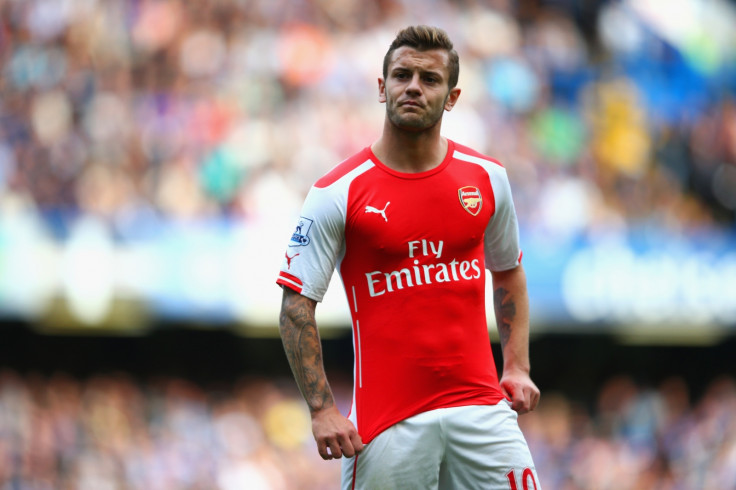 Arsenal manager Arsene Wenger is delighted to have midfielder Jack Wilshere back in the first-team fold following his return from an ankle injury.
The English midfielder suffered an ankle injury during the game against Manchester United in November for which he had to undergo surgery. He has been out for about four months and Wenger is glad that he is back.
The Frenchman has revealed that it was a straight forward injury that has recovered well, and he also reserved some praise for the midfielder, who has put in a tremendous amount of hard work to get back to fitness ahead of schedule.
"Jack Wilshere is available again, a bit ahead of schedule but he has worked hard and had no big problems," Wenger said, as quoted by the Guardian.
"It's good to have him back. This injury was on his left ankle, whereas he had had all those previous problems on the right one. So it has been a straightforward injury and it has healed. Even so, it's difficult to come back straight away [into the side] always but it's good he's already back in contention," the French manager explained.
In the absence of the England international, his place in the team has been taken by the likes of Santi Cazorla, Francis Coquelin and Aaron Ramsey. Despite the latter being injured, it is believed that Wilshere will have his task cut out to win a place back in the starting XI owing to the form of the French midfielder [Coquelin].
However, Wenger is confident that the Gunners midfielder will be kept busy owing to the number of matches Arsenal play in the coming months. And the manager is confident that Wilshere's ability to play across all positions in the midfield will benefit him in the coming months.
"In Cazorla and Özil, Welbeck and Sánchez, it is a very offensive team and that means if you take one out and put Jack in it is exactly the same."
"Jack is an offensive player, someone who can turn the game forward and win the ball. And that's his game. He can play wide so that means he can play on the right, on the left and in the middle, and with those positions there is fierce competition as well," the 65-year-old manager explained.
"But when you look at our scheduling over the next month I'm happy with that as he will get games. He is exactly the same player as he was before he was injured," Wenger concluded.