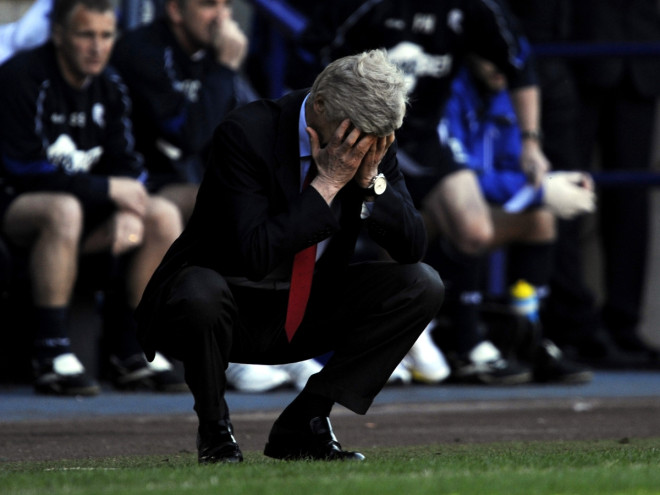 Arsene Wenger believes there is still a lot to play for in the Premier League in spite of Arsenal going six points behind League leaders Chelsea.
The Gunners have taken only one point from their last two games and face a daunting task against Manchester City who visit the Emirates on Saturday in an evening kick-off.
The north London club, who led the table for the major part of the season, have found themselves battling for fourth place in what has been a remarkable turn of fortunes for Wenger's side.
The Frenchman, who completed his 1000th game in charge of Arsenal, saw his side get trounced 6-0 at Stamford Bridge on the momentous day and followed that up with a timid 2-2 draw against Swansea City at the Emirates.
However, Wenger has insisted there are a lot of twists and turns left in the league and the Gunners can sneak in if they manage to beat Manchester City.
"Everybody speaks about Everton coming back on us [to challenge for fourth place]. Why should we then not come back on the teams who are in front of us? There's still a lot of turning games that will happen until the end of the season. But it's down to the quality of our performances," Wenger told www.arsenal.com.
"We don't think about the title race now, we think about winning again and [this week's results] show you how small the differences are between the Premier League teams.
"You see last night with Liverpool and Sunderland. You can see how big the mental blow is when you lose a big game, [for example] Real Madrid lost against Barcelona, and they lost again last night.
"So for us just to recover in a positive way against Swansea was very important. Now from that game [let's] be positive again and win the next one," he concluded.