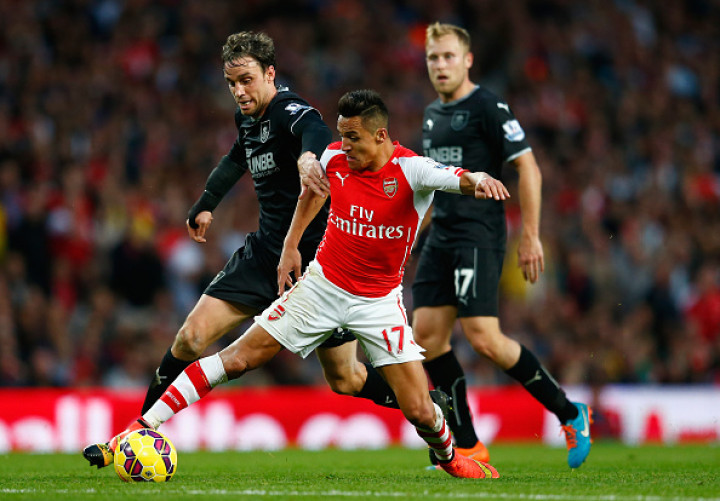 Arsene Wenger claims Arsenal were more patient when compared to their earlier fixtures during their 3-0 victory over Burnley on Saturday.
Before the clash against Sean Dyche's side, the Gunners had won two of their last eight league fixtures. However, the north London club have won the last two matches and have also maintained clean sheets on both occasions.
The Arsenal manager also said that the Emirates club were a balanced side against Burnley. Wenger did raise concerns regarding his side's back four, but admitted he was satisfied with his side's latest result.
"In the recent games at home we were not patient and we have learned. We look a bit more balanced between offence and defence. We were less in trouble when we lost the ball today - we were serious and that is very important in the efficiency," Wenger told Arsenal's official website.
"We had a strong team pressure and we had to intensify that in the second half, which we did. Slowly you could see that the chances were coming and at the end of the day, it became easy when it was 2-0."
"They did very hard and we did make mistakes at the back. Overall I think it was a very satisfying win. Recently at home we haven't got the results we wanted but for the confidence of the team it's also important to win without conceding a goal," he added.
Summer signing Alexis Sanchez continued his fine form for the Gunners as his brace and Calum Chambers helped Arsenal seal a victory over Burnley. Wenger has heaped praise on the former Barcelona star as the Chilean international scored his fifth goal in the last four matches.
"The header he scored is that. It's more the result of determination and desire than doing something special technically. He has the attributes of a fighter and of a quality, talent player. That's what you want to see in every football player," the Gunners manager said.
"Since he's played through the middle he looks more goal dangerous. Now it looks to me that he's really dangerous through the centre of the pitch because he's in full confidence, he's physically strong, he likes to take people on as well and he makes perfect runs. Through the centre of the pitch maybe he's more dangerous," Wenger concluded.