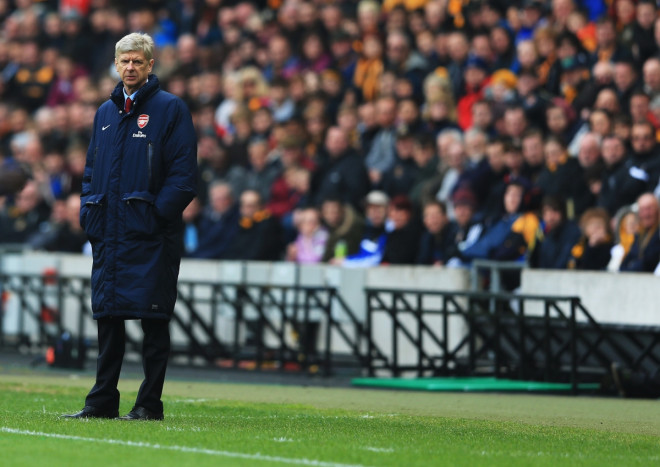 Arsene Wenger has revealed that Arsenal will sign two or three players in the summer and may have to wait until after the world cup to have their business done.
The Gunners are currently fighting for the fourth spot with Everton but the situation may have been much better if the Frenchman had splurged the cash in January to replenish his squad following injuries to Theo Walcott and Aaron Ramsey.
Arsenal lost heavily against teams such as Liverpool and Chelsea which put an end to their title challenge and cast major doubts over Wenger's future at the club.
However, David Moyes's fate at Manchester United set alarm bells ringing at Arsenal and fans were willing to give Wenger one last chance at redemption.
At his pre-match press conference ahead of their last home game against West Bromwich Albion, Wenger revealed that he was looking at stability and insisted that he was not willing to add numbers to the squad just for the sake of it.
The fans have been crying for a world class striker alongside Olivier Giroud, who has been under major pressure this season.
The Gunners have also been linked with a move for a dependable holding midfielder, with Mikel Arteta failing to live up to expectations as the midfielder reaches his mid-thirties.
The imminent departure of Bacary Sagna alongside Lukasz Fabianski and Nicklas Bendtner has three vacancies for Arsenal to fill with Thomas Vermaelen's future also in doubt.
However, if Wenger does have his way, it will be difficult for fans to get behind him, especially with new commercial deals coming his way and a major sum of money left unspent in the bank.
"It will be busy, but the main thing for us will be to keep the stability because we feel we are close. We want to add something that makes us even stronger, but, number wise, it will not be massive. From my experience, the World Cup years have always been very quiet until the end of the World Cup, with no players reachable," Wenger said.
"Everybody is focused in the country on their national team and there's not a lot happening. People are away. I believe this year again you will have to wait until July 15 to start going. You are not the only one who decides when the business is done because it's down to availability of players and the clubs who sell decide that."