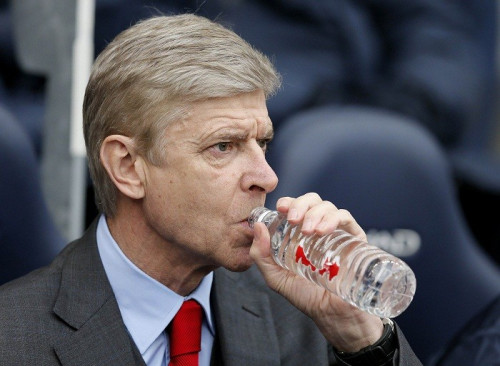 Arsene Wenger has revealed that the next two days will define Arsenal's season as they take on Liverpool in the fifth round of the FA Cup and Bayern Munich in the round of 16 of the Champions League.
The Gunners have been beaten 5-1 by a resurgent Liverpool side last week and Arsenal will have the opportunity to avenge the defeat and put the Merseyside club out of the tournament.
A win here will keep the Gunners in contention for three trophies, while a loss may prematurely jeopardize their season, having to play Bayern in a matter of 48 hours.
Wenger has likened the series of tests to the life of an Olympian whose preparation for over four years depends on a single race, failing which is a long wait for the next title.
The Gunners have managed to overcome disappointment this season and come back strongly, after their 6-3 loss to Manchester City following which they went on a 10 game unbeaten streak.
Arsenal fans will be hoping that the Gunners are able to portray their mental strength yet again and carry forward the good work which has brought them so close to winning a trophy.
"I think we have [been] quality until now. We have just to continue to focus on the quality and expect that the quality of our game will decide the results. Part of it, [the next two games] will decide our season, it's like a guy who goes to the Olympic games [every] four years. He prepares for one race which decides his season," Wenger told www.arsenal.com.
"We are much more mature than we were but we people say we collapsed - we never collapsed. We had some punctual disappointments, if you collapse you finish 10th in this league. We have some examples [where] we never crumbled, we always finished strong and if you look at the number of points we have taken you will see that we never collapsed despite some big disappointments," he concluded.