Arsenal manager Arsene Wenger believes that the winner of the Manchester derby will be branded favourites to win the title in May and he will be eagerly watching the contest to find out the strengths and weaknesses of both teams so that he can analyse them before meeting them later in the year. The Gunners are currently five points behind the Manchester clubs and anything but a win against Southampton will make it extremely difficult for the north London club to close the gap.
Jose Mourinho's Manchester United will take on Pep Guardiola's Manchester City in a titanic battle to realise the dominant force of Manchester, with both managers having spent a massive amount of money in the summer to strengthen their squad. Both teams have won their opening three games with consummate ease and the winner here will have a three point advantage at the top, with City currently leading on goal difference.
"The two teams have started well so the game will have more psychological impact than a mathematical impact," Wenger told Arsenal's official website. "You could say the team that wins will straight away be branded as the favourites to win the Premier League in May, but it is a bit early. But it will be interesting to watch. I am like you, I will watch that game and see a little bit what strengths and weaknesses come out of the two teams.
Wenger revealed that he would watch the match closely later and analyse the turning points in the fixture and other details which you couldn't possibly do ahead of the matchday. The Gunners will face United in November and City next month before Christmas.
"I will watch the game again, yes [after our game]. Most of the time [I look out for] the turning points of the game because normally people after the game speak only about the results, but we know inside the game that there are some turning points where a guy missed the final ball, or someone was offside and if he had not been offside they would have been 1-0 up.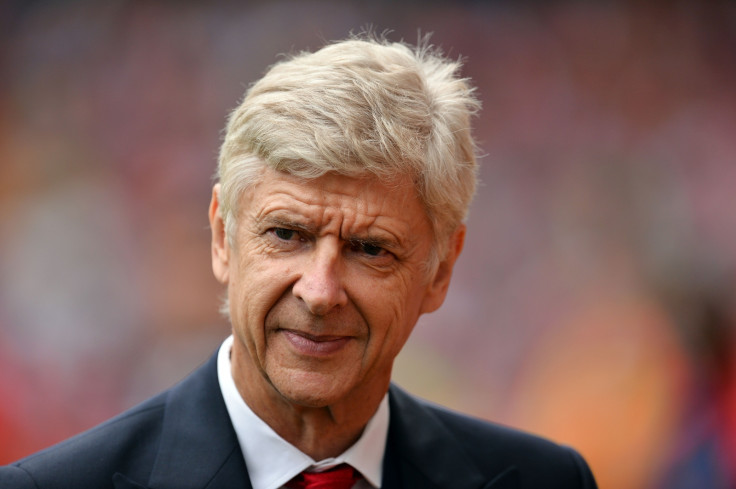 "[I look for] the potential of the teams as well, the organisation, the decisions of the managers during the game. All these kinds of things, you are relaxed enough to observe it."