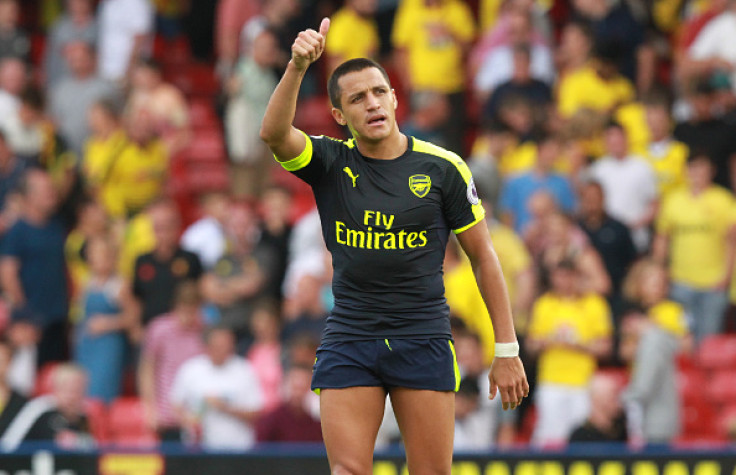 Alexis Sanchez has claimed that he is at a similar level to Lionel Messi and Cristiano Ronaldo in terms of ability. The Arsenal forward believes he can compete with the two greatest players in the last decade and play at a similar level.
The Chilean was part of the Barcelona squad for three seasons and won the La Liga and Spanish Cup during his time at the Camp Nou. He was allowed to leave the club in the summer of 2014 when they signed Luis Suarez from Barcelona.
The 27-year-old forward has been impressive since moving to Arsenal, especially during his debut campaign when he scored 25 goals in all competitions. He has also played a key role in helping Chile to back-to-back Copa America titles in 2015 and 2016, while also winning the player of the tournament award in this summer's tournament.
I have reached a level where I can compete with great players," Sanchez told Sport, as quoted on Sky Sports.
"I do not feel inferior to anybody. I liken [my qualities] to Messi and Ronaldo. I have the same abilities as them," he added.
Arsene Wenger was asked about the Chile international's ambitions and the French manager is hoping his forward can play at the level of the Argentine or the Portuguese international. The Gunners boss has welcomed the forward's lofty ambitions and is confident that Alexis possesses the qualities needed to reach the highest level.
"I hope Alexis can do that. That's what you want him to do, but Messi and Ronaldo have done that for years and the consistency of their performances speaks for them," Wenger said during his pre-match press conference ahead of Arsenal's clash against Southampton on Saturday (10 September), as quoted on the Gunners' official site.
"Alexis is ambitious and is the sort of guy that wants to win every game. It is good to have that kind of ambition to be the best. He has the potential and the quality, but it is just up to him to show that," the French coach added.