In Lucas Perez, Spain discovered its very own Jamie Vardy. Most casual fans would have been hard-pressed to recognise him prior to the 2015-16 La Liga season, but a tally of 17 goals and 10 assists saw him run down a rapid path to the elite tier and the role of Arsenal's new number 9.
The 27-year-old, who had never registered a double-digit strike record in a single Spanish season before, was suddenly in the top scorers table alongside Luis Suarez, Cristiano Ronaldo and Gareth Bale. While this may have surprised some pundits, those who have worked with Lucas before told IBTimes UK they always knew the player had it in him, and it was just a matter of time and confidence for him to prove it.
José Ramón Sandoval was among the first to spot Lucas's potential back in 2009. The player began his career in Atletico Madrid's academy, but never came close to the first team. The current Rayo Vallecano boss, then in charge of Rayo's B-team, did not hesitate to give the striker a shot.
"He ended his contract at Atletico and I brought him to Rayo B," Sandoval recalls to IBTimes UK. "He already had a lot of quality but needed to learn how to work for the team. He improved quickly, we got promoted from the third to second division B and he was by far the best player in every category. He was superb, he made the difference in every game."
Lucas quickly attracted the attention of Pepe Mel, who was then first-team coach at the club. The future West Brom manager handed the player a shot with the first team towards the end of the 2009-10 season. "We saw he had something special. He was very fast, he was great one-on-one and had a fantastic shot with his left foot," Mel admits.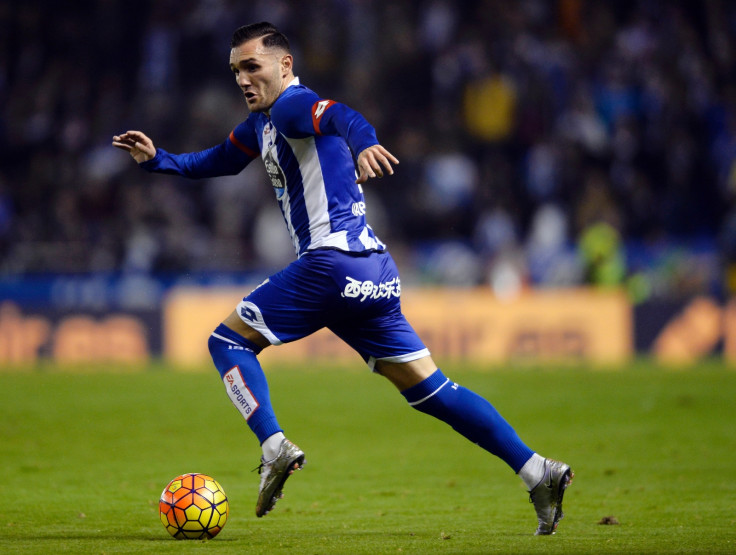 So the following season, when Sandoval replaced Mel at the first-team helm, he went all-in on Lucas. "As we knew him from the second team it was easy, and the first day he played with us in the first team he scored two goals. He was just as good in the second division as he was in the second division B. He played either on the flanks or up front, partnering another striker but with a lot of freedom to attack. He was incredibly bold and his left-foot shot was on another level. However, [due to economic issues at the club leading to players not being paid] in December he moved to Ukraine."
Lucas continued to garnish his reputation as a skillful winger in three seasons at Karpaty Lviv and one with Greece's PAOK. His 12 months at the Toumba Stadium, where he scored 10 goals and made 15 assists in 50 appearances, won him a ticket back to his homeland. He joined Deportivo La Coruna on loan for the 2014-15 campaign.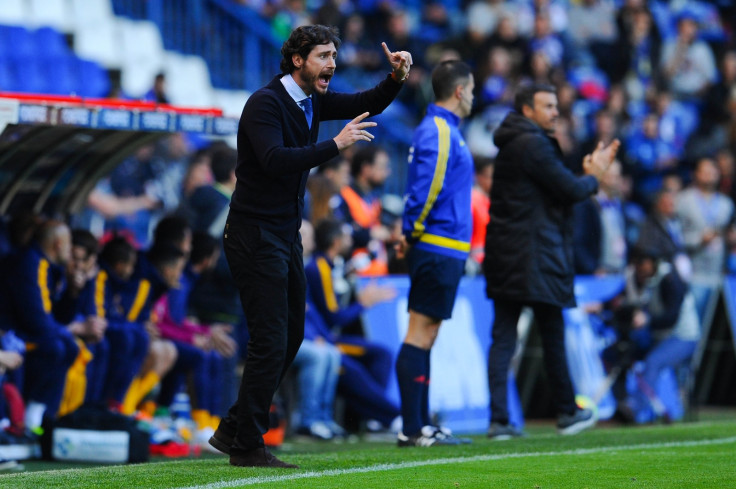 His start to life in Galicia was not easy, missing much of the opening part of the season due to injury. However, his situation changed in April 2015 when Victor Sanchez del Amo replaced Victor Fernandez in the manager's seat.
"I already knew him from my days as [Michel's] assistant at Olympiacos. He was the leader of PAOK, playing on the flanks, with freedom to go inside, almost doing a playmaker job. He was decisive in set pieces because his left foot is amazing. But he also has very good vision, and can read the game and link-up with his teammates. Physically he is a prodigy, he has tremendous speed and strength and is very explosive in the first few metres," Sanchez del Amo tells IBTimes UK.
It was these skills that saw his position moved forward towards attack. "We saw great striker potential in him," Sanchez del Amo says. "We wanted him to have more freedom. First, in the 2014-15 campaign, we used him as a complement for another number nine [Oriol Riera] and then, since the start of the following season, as the only reference point."
Lucas scored just six goals during his loan spell in 2014-15, but Sanchez del Amo persuaded the board to flash the €1.5m needed to make the move permanent.
"I knew he could give more," the manager said after Arsenal paid almost 20 times more to bring him to the Emirates Stadium. "He's very intelligent. He has the possibility to play on the flanks, between the lines, he assists, he has the ability to score goals and is terrifying with spaces because of the speed he has. He is also a leader, he has a winning mentality. His explosion came late, at 27, but he has come good because he has worked. He is an example. He has spent years fighting for it in other leagues and finally all the effort has paid off."
Sandoval added that a change of mentality has been key in the improvement. "He has evolved a lot as a person. I was with him recently and he was another man. He now just thinks about the team. He is very mature. But his qualities are the same he had when he was my top scorer at Rayo B," Sandoval says. "He is a unique guy. You have to love him as he is. He needs to feel that to be important. The experience has helped him a lot. He is 27 but seems to be 34. Now he is a real team leader. When we took him he lacked that education. We began to work with him in that respect and with Victor he has made the next step. He has learned how to play without the ball, he knows when he has to press, when he has to find the space.... He knows what is the best move in every situation."
None of his former managers are surprised about the big-money move to Arsenal.
"I met him in Greece and he already stood above the rest. Then, when I had the fortune to work with him it was very clear that he was a player ready to step up to a big team," Sanchez del Amo said.
Sandoval added: "The only thing that surprises me is that the big teams in La Liga have let him go. What the hell are they thinking? He is ready for the national team too."
Mel has no doubt over the player's talent either. But the former Baggies boss is curious as to how well Lucas will adapt to Arsenal's passing game.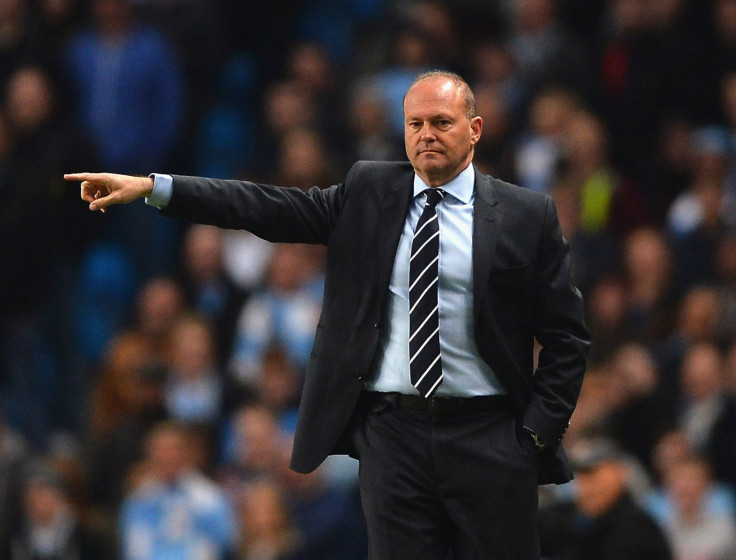 "Let's see how he fits into Arsenal, a team that plays with the ball, because at Deportivo he was the reference point playing on the counterattack. He has talent and an unbelievable left-foot. But his main virtue is not the association with other players, but the speed, the one-on-one and the shot," Mel said. He went on to reveal the surprising manager he thought would get the best out of his former charge.
"Lucas would be a perfect fit for a team like the current West Brom, with Tony Pulis, because he is a bullet playing on the counterattack. I always thought Arsenal were going to sign [Saido] Berahino at some point. I had him at West Brom and he was made for Arsenal's passing game. He was versatile to play up front. Tottenham wanted him and he would have fit perfectly at Arsenal. Lucas can also adapt to the Gunners, but he is the opposite to Berahino."
Victor and Sandoval, however, played down those concerns.
"He will not have any problem," his former Deportivo boss said. "He can adapt to any system. He is not just a striker to play on the counterattack because of his speed, he also links up very well with his teammates and is able to find spaces when the other teams sit back."
Sandoval, who coached Michu and Diego Costa at Rayo before they starred in the Premier League, is convinced that Lucas Perez will be a hit at the Emirates Stadium.
"Look, when Michu called to tell me that Swansea wanted him I said: 'Go, do not even think about it. You're the perfect fit for the Premier League.' And I think Lucas is the same. He is made for the English football." The current Rayo boss believes that he will even be better than at Deportivo last term, thanks to playing alongside the likes of Mesut Ozil and Alexis Sanchez.
"He can play in the flanks or as a reference. He reads the game very well and with quality players around him he can be a hit. He has great mobility to find spaces, he is always moving. With Ozil he can form a brutal duo."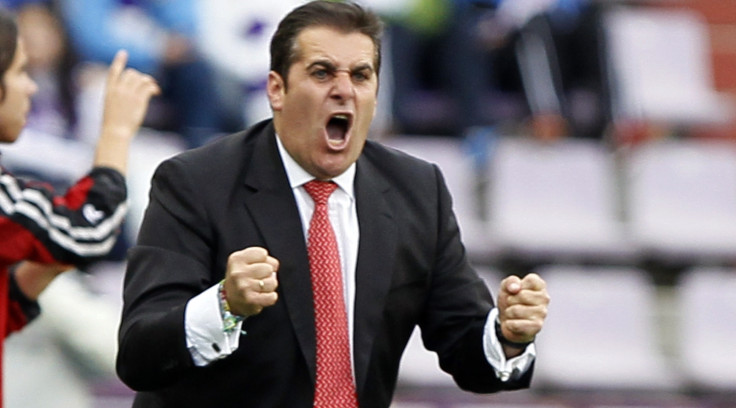 A number of La Liga players have failed to find anything like their top form in England, such as Iago Aspas, Roberto Soldado and Jose Antonio Reyes. But Victor is not worried about that: "He will not have the problems of those players because physically Lucas is on another level, he has tremendous physical ability to compete at the highest level in the Premier League."
The remaining question mark is whether Wenger will use him as a number nine or to complement their attack.
Victor believes that wherever he plays he will do well. "He can play along [Olivier] Giroud but also as the reference. He is very versatile. He can also play as a winger."
"He can play as a fake winger or up front. He did not start his career as a number nine but this is where he has performed the best," Mel added, before comparing his versatility to that of Sanchez. "I think he's a player that looks like Alexis and there he may have competition. But I think Lucas is an interesting signing for Arsenal. I think he has an even better shot than Alexis but is maybe not as good at combining with his teammates. He is a better finisher in front of goal though."
Victor and Sandoval, however, believe that Lucas is such a unique player that he cannot be compared with any other star.
"He has a lot of personality, a strong character. I do not compare with someone else because he is a player with his very own personality. I know that someone has compared him him with Vardy but I do not like to make comparisons. He is a player who is going to make his name in the Premier League," Victor predicted.
Sandoval is even more optimistic in his assessment. "He is a unique star. There is no one comparable. Trust me. He is very good. One day you will call me back and will remember what I am telling you today: Arsenal have bought a unique star."