Arsene Wenger Confirms Arsenal Missed Out On Signing Lionel Messi At The Age Of 15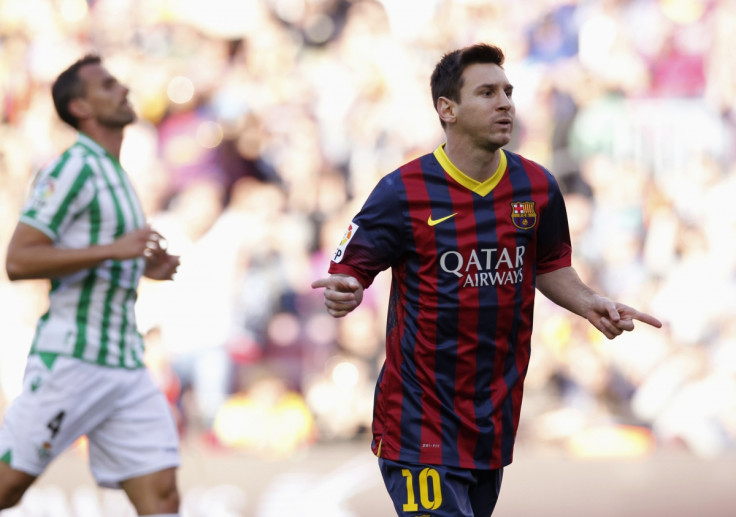 Arsenal boss Arsene Wenger has confirmed that the Gunners missed out on the signature of Barcelona legend and four-time Ballon d'Or winner Lionel Messi at the age of 15.
Spanish football expert and Sky Sport pundit Guillem Balague Balague revealed in his book on the Argentina superstar that Wenger made every effort to secure Messi when he was still just a promising academy star.
Balague said Arsenal tried to secure the Argentinian star alongside centre-back Gerard Pique and Cesc Fabregas, but could only seal a deal for Fabregas who is now at Chelsea.
While Pique moved on to Manchester United, Balague explained the deal with Messi broke down because the Gunners would not buy the Messi family a flat in north London. He added that it was unlikely the club would have been able to secure a work permit for the South American.
"The Messis listened to what Arsenal had to say but they were not about to have their heads turned. Obstacles were apparent in any potential agreement," Balague recently said.
"The English club could not offer a flat for the family, and there would be difficulty obtaining a work permit. Bit by bit points of mutual interest evaporated until the offer lay dead in the water. But they left Jorge with a message: 'Any time you encounter problems, remember, our club wants him.' In any case, Arsenal had managed to secure the signings of Pique and Cesc... Well, almost."
When asked to confirm Balague's revelations, ahead of the game against Manchester United on Saturday 22 November, Wenger said: "It's true. It's just that he didn't want to move. In the end, he was comfortable at Barcelona.
"It was that period that Fabregas came. They played in the same team. We wanted to get Fabregas, Messi and Pique. It worked only for Fabregas. It was not down to a flat. In the end Messi was comfortable at Barcelona."
The news comes just days after Messi hinted a departure from Barcelona, suggesting he is not happy at the Camp Nou anymore.
"Today I am living the present. I want to have a great season and win every title at Barcelona. And nothing else. Then we will see. Football takes many turns..." he said during an interview with Argentinian newspaper OLE.
"While I've always said I'd like to stay there forever [at Barcelona], sometimes not everything happens the way you want. In football things change and lots of things happen. It is complicated, especially because of the Barcelona situation."
© Copyright IBTimes 2023. All rights reserved.