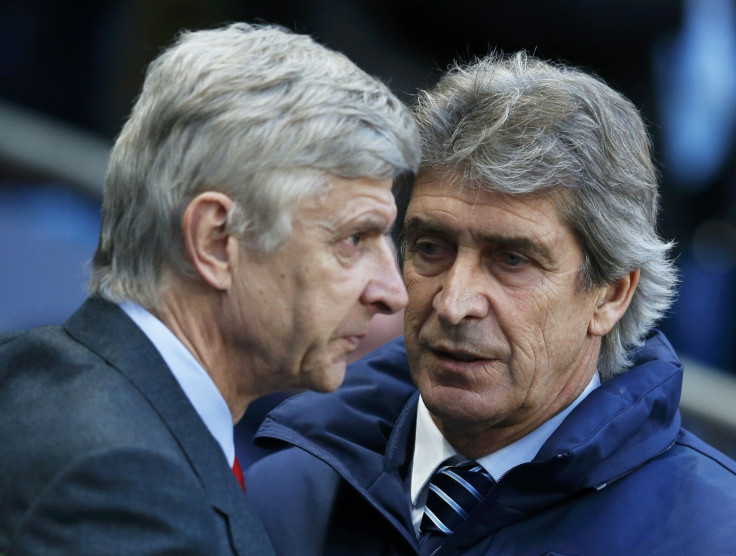 Arsenal manager Arsene Wenger has revealed that it was the players who made him change his philosophy, which eventually led to the Gunners beating champions Manchester City earlier in the month.
The north London club picked up a well deserved 2-0 victory at the Etihad Stadium and it was not done the usual way, with Arsenal attacking and controlling possession.
The manager changed tactics and set up his team to defend deep and play without giving City's creative players the space to find their natural game. Despite Wenger's side only having 35% of the possession during the entire game, they came away with a convincing win.
The Frenchman received plaudits for ditching his attacking principles to mastermind a victory over the Premier League champions.
But the manager has now revealed that it was not him, but the players, who forced him to change tactics and play a conservative style of football with no expansive moves.
The manager feels that at some stage you need to get back to basics and go according to the feelings of the team. He admitted to listening to his players' views from time-to-time when it comes to taking decisions on tactics.
"At some stage you cannot go against the feelings of the team because it's detrimental to the result. The team sometimes needs to be reassured and reassurance comes first from feeling solid and strong and then you can express your talent and our confidence in the big games had been damaged by these big results," Wenger said, as quoted by the Mirror.
"Of course (I listened to the players). Your tactics have to be aligned as well with the feeling of the team and with the confidence level of the team. That's why you hear so many times in the papers or on television "let's get back to basics."
"It's not because a team doesn't know the basics, it's just to get the priorities right to reinforce the confidence of the team again because you gain it slowly back by feeling that you are not going to get blown away," the 65-year-old manager explained.
However, despite all the plaudits and calls for Arsenal to continue the latest style, Wenger insists that he will not change the style of football the club usually plays.
"I go from being too romantic to too pragmatic. We are not going to change our style," the Frenchman concluded.