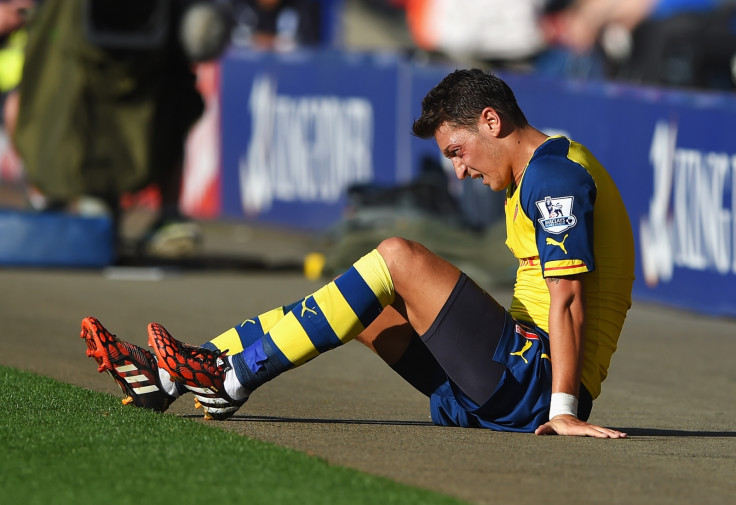 Arsene Wenger is looking forward at Mesut Ozil to hit strides with Arsenal after his return to first team action against Stoke City.
The German missed three months of action after suffering a knee injury in October but has come back "fitter and stronger", which should help him counter the physicality of the Premier League.
The Frenchman insists that Ozil has done a lot of work in the gym to attain the level of fitness he is at now, having struggled to meet requirements last season, when he was berated by the media for not living up to his standards.
"Ozil is fit and worked very hard and now it is down to him playing games," Sky Sports quoted Wenger as saying.
"He has worked hard, I think he has taken to the fact that he wants to be stronger. You have more time to focus on it. Every day he is in the gym, you also don't have the fatigue of the games - and it is better when you look in the mirror," he added.
The midfielder is set to start against Brighton in the fourth round of the FA Cup on Sunday, as Wenger is trying to ease him into the squad. The Frenchman will have a major headache incorporating the German into the squad, especially with the form displayed by Santi Cazorla in a central role.
Wenger finds himself in a situation where he can challenge on three fronts viz, the FA Cup, the Premier League and the Champions League with most of his players set to return from injury. The likes of Theo Walcott is back into the first team after being out for a year, while Jack Wilshere is also back in training.
"Ozil is a fantastic player. He will come back very strong and we are in a position where we have the luxury to have him back now and where we have some players who are completely fresh and rested," Wenger added.
"It can be very interesting if you manage to use them well. At the moment for me it is a bit sensitive as every game is very important and I have to use players who have not played for four months.
"(Theo) Walcott has been out for one year, so I have to use them at the right moment," he concluded.