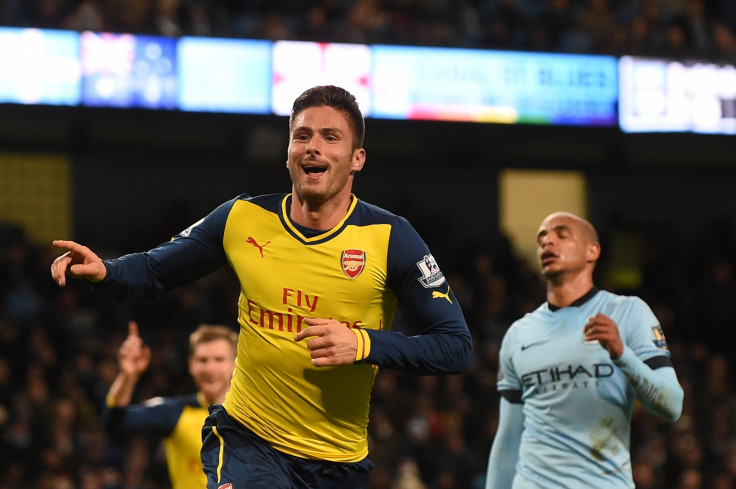 Arsenal manager Arsene Wenger has refused to confirm whether Olivier Giroud and Danny Welbeck will play up front during the crucial Champions League game against Monaco on Tuesday night, after the French international opened the 3-0 victory over West Ham on Saturday 14 March.
Goals from Giroud himself, Aaron Ramsey and Mathieu Flamini lead the Gunners to an easy victory to consolidate in the Premier League third place, just six points behind leaders Chelsea.
Wenger left Welbeck and Santi Cazorla on the bench ahead of the Monaco game while Giroud regained the number nine after missing the FA Cup victory over Manchester United on Monday.
The France international striker has responded to the critics following a disappointed performance against Monaco in the first leg with impressive performances against Everton, QPR and West Ham.
However, Wenger refused to confirm his attack for the key visit to Monaco.
"I haven't decided yet. You have to take that a little bit with perspective because the game [against West Ham] was more open, they were fresh when they came on and they have the quality of course. I rested Cazorla today because he's basically played every single game since the start of the season," he said.
Speaking about Giroud, he added: "I don't like to put much pressure on him. Giroud had an outstanding game today."
"At Manchester United he didn't play and we won. What is important is that the team plays well. I know that all these offensive players have the quality to deliver something special but for us it's important that the team plays well."
"After, at the end of our movements, what is for sure is that they understand each other much better than six or seven months ago. That makes everybody more dangerous. Welbeck came this season, Walcott has been out for a year, Ozil has now adapted. When you look at the game, he is prepared well so that makes a difference."
Meanwhile and with Chelsea just six points away the manager was asked whether they still can win the Premier League: "Not at the moment but we just have to keep going."
"We've won eight of the last nine and we are stronger today than we were at the start of the season. We dropped off in this league because we won one of six at the start of the season. Today we are a different team. We suffered a lot from the post-World Cup fixtures. Players came back and they weren't ready to play."
"We now go to Monaco. We've come out of a good week because we've played at Manchester United, we've played the London derby today and we need the belief to prepare well. Let's do that and after we'll see."