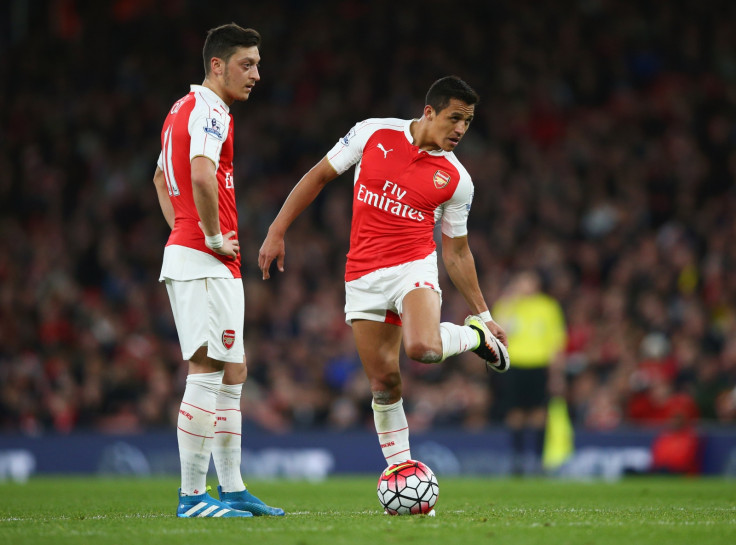 Arsene Wenger is insistent his own Arsenal future will not impact upon contract negotiations with Mesut Ozil and Alexis Sanchez. English football's longest-serving manager celebrated 20 years in charge in north London before the recent international break, yet it remains to be seen whether he will remain in the Emirates dugout beyond the end of the season, with his current deal due to expire in June 2017.
Both Ozil and Sanchez are presently under contract until the summer of 2018, yet progress regarding extensions for the influential attacking pair has proceeded at a glacial pace over recent months. Goal even reported this week that the German playmaker was waiting for his manager to pen fresh terms before signing on the dotted line himself, although Wenger does not consider that to be a significant factor.
"No, I don't say that," he told reporters at a press conference held in advance of Saturday's (22 October) Premier League meeting with newly-promoted Middlesbrough, where Arsenal will seek to extend their impressive winning run to eight matches across all competitions. "I feel they are happy at the club and I want them to commit to the club because they believe they are in the right place."
When asked if the club were any close to securing the long-term futures of Ozil and Sanchez, he said: "Look, we are always in touch and that's our desire. Mesut Ozil is 28 years old and in the prime of his career. Of course we want him to contribute to the success of the club in future."
Ozil underlined his importance to the Arsenal cause on Wednesday, netting his first career hat-trick with three second-half goals in a 6-0 Champions League Group A thrashing of Ludogorets. The 2014 World Cup winner also teed up Theo Walcott's curling strike just before half-time to end a mini-drought of four matches without an assist, and Wenger is delighted to see the player's hard work on the training ground pay off.
"He works quite well on finishing in training," he added. "I believe that every player gets in a habit of having a vision of his game, and sometimes he doesn't get out of the boundaries he has fixed himself. He experienced his game as a provider and slowly I think he's getting the taste to think 'oh, maybe I can finish as well'. That's what you want him to do, to add that to his game. There's no reason that he should not finish and score. Hopefully the fact that he scored again on Wednesday night will give him that taste and desire."