Arsene Wenger eager for Chile to avoid 'suicidal' decision over Alexis Sanchez fitness
Wenger wants Arsenal's medical staff to be given access to forward's MRI results amid hamstring injury scare.
Arsene Wenger wants to make sure that Chile avoid making a "suicidal" decision over the availability of Arsenal star Alexis Sanchez. The influential Gunners forward has been at the centre of a high-profile injury scare this week and was ruled out of tonight's (10 November) 2018 World Cup qualifying clash against Colombia in Barranquilla after limping out of training with what was described as a low-grade muscle issue.
Initial speculation suggested that Sanchez could be sidelined for anything between three and six weeks, although Juan Antonio Pizzi calmed such hysteria at a press conference last night by reiterating the Chilean FA's initial stance that the problem was minor. He also confirmed that the player would continue to receive treatment in Santiago, despite reports claiming that Arsenal wanted him to return to London so the club could conduct their own medical assessment ahead of next weekend's trip to Manchester United.
Chile boss Pizzi was hopeful that Sanchez might recover in time for Tuesday's visit of Uruguay to the Estadio Nacional Julio Martinez Pradanos. Wenger, meanwhile, is evidently desperate for Arsenal to be given an opportunity to examine the 27-year-old's scan results to ensure that he does not risk turning a small injury into a much longer-term issue.
"I got a text last night [to say] that he has a hamstring injury," English football's longest-serving manager told beIN Sports. "The team from Chile has travelled without him and they kept him to try and get him fit to play Uruguay for the second game on Tuesday night.
"We have to get access for our medical staff to the MRI scan to see what grade it is, how bad it is and make absolutely sure they don't make any suicidal decision that could harm his future for two or three months.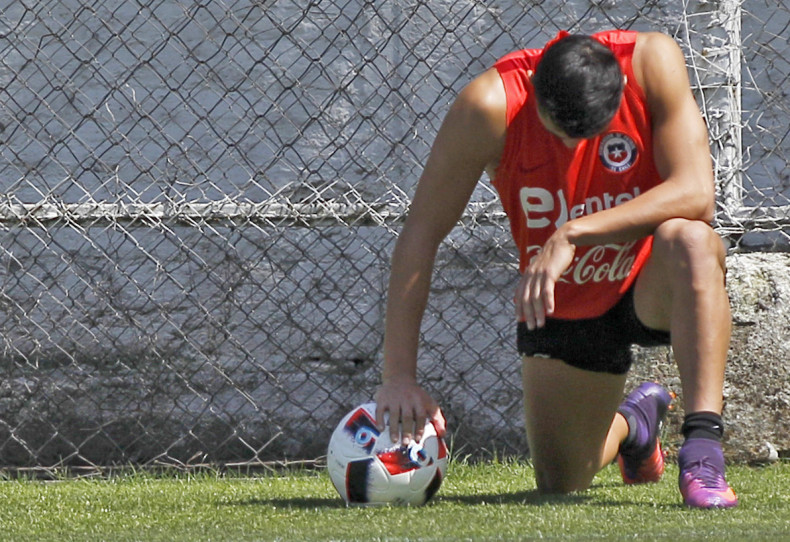 "That is absolutely important. It's a grey area between the national team and the club team and of course they look at their own results which I can understand but we have to preserve the health of Alexis Sanchez. He always wants to play and that's where it is a more sensitive case because he's always ready to play even when injured."
Sanchez, who was originally thought to be suffering from a calf injury, has an obvious stubborn streak when it comes to his own fitness. He admitted, in a recent interview with ESPN Brasil, that he gets "very angry" and "comes home from the match very sad" when he is unable to play. He also unsurprisingly revealed that he does not like Wenger instructing him to rest.