Arsene Wenger is hopeful that Nicklas Bendtner can restart his career at Nottingham Forest after failing to live up to expectations at Arsenal. The Dane is set to start opposite the Gunners in the third round of the EFL Cup and Wenger insists that he is a top quality player, who has to play in order to kick-start his career.
Bendtner made his Gunners debut as a 17-year-old in 2005 but failed to click and found himself on the fringes of the Arsenal squad owing to lack of game time. He left the Emirates after a series of loan moves in 2014, when he joined Wolfsburg, but is back in England with Nottingham, as he looks to build his form back in the Championship.
Wenger revealed that he was surprised when he heard about Bendtner's decision to move to the Championship but insists that it is a good time to get on with his career following a series of underwhelming performances in the Premier League and the Bundesliga. The 28-year-old is primed to start against the Gunners in the EFL Cup and Wenger believes that he has a point to prove against his former club.
"It was a surprise to me that Nicklas signed for Nottingham Forest, but at some stage Nicklas needs to restart his career," Bendtner said, as quoted by Sky Sports. "You have to adapt and we are in a job when we have to show we are able to put our effort in everywhere and compete.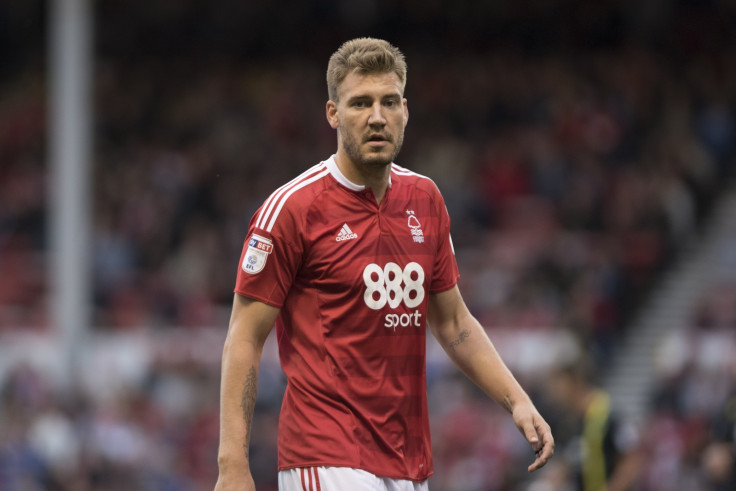 "Sometimes when you are a player of his quality, you just need an opportunity. We know his qualities and he is a top-quality player, but he needs to play. He's playing at a level where he is not used to. But he did start his career at this level at Birmingham City with Steve Bruce, where he did very well. Nicklas is humble enough and focused enough to show he can fight again."