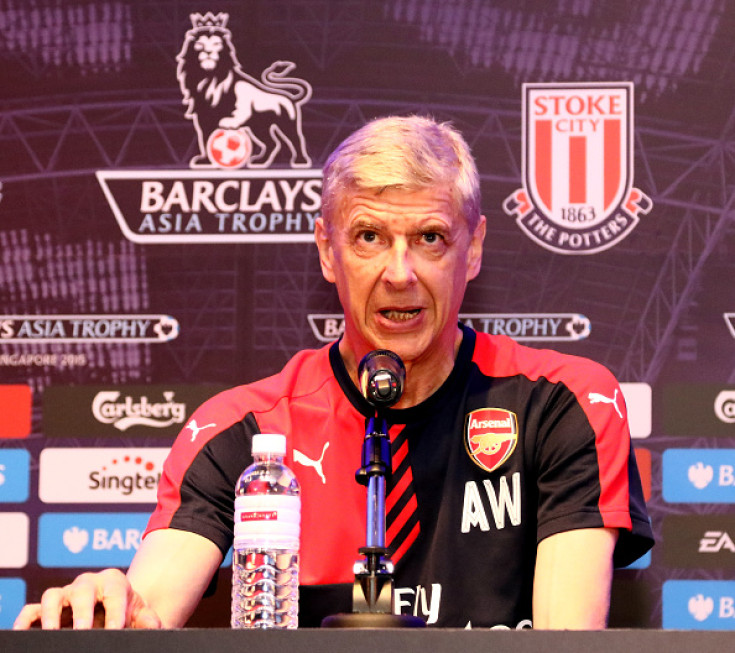 Arsene Wenger has revealed that he is hoping to add a couple of players to his squad this summer in spite of being very quiet on the transfer front.
The Gunners have concluded only one major deal thus far, which is in stark contrast to what Liverpool, Manchester United and Manchester City have done in the transfer window. The trio are set to spend over £150m in transfer fees this summer, with more than six weeks left until the end of the transfer period.
Petr Cech's arrival alleviates a major problem at the back for Arsenal but fans are still hoping that the manager will add more quality in midfield and attack to challenge for the title next season.
However, United's capture of Morgan Schneiderlin has stripped the Gunners of a major transfer target. According to the Telegraph, they had been monitoring the midfielder throughout the course of the summer.
Wenger insists there is still time in the window and should he get a couple of favourable deals, he will get them done without much deliberation.
"That doesn't depend only on us, it depends on whether we can find them, but if we can find one or two players we will do it," said Wenger when asked about transfers, on Arsenal's official website.
"It depends, if we find ideally what we want, we are still hoping to do something else," he added, when asked if Cech could be their only signing.
Wenger added that he would try his level best to win the title next season but revealed that it would be difficult given the purchases already made by rival clubs during this transfer window.
"Look, we finished third last season and won the FA Cup. The pressure is on us to do better, but there are plenty of competitors to win the Premier League. You have seen the buys clubs have made already, but we will give absolutely everything to do it," he concluded.