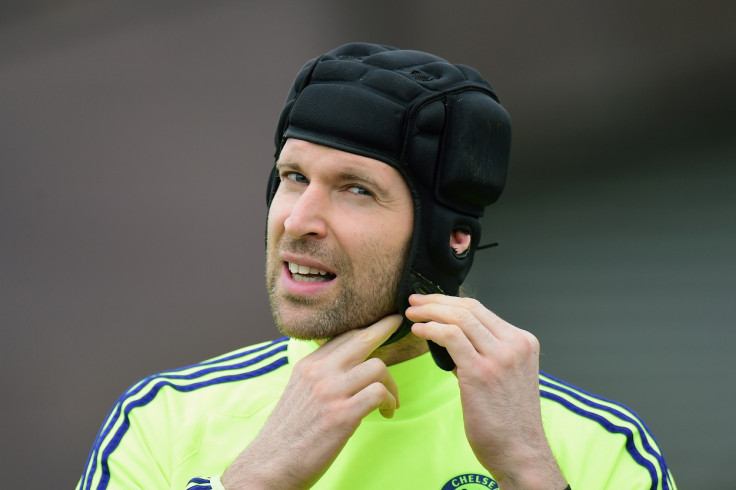 Arsenal midfielder Aaron Ramsey believes that Petr Cech's arrival will take them closer to being title challengers next season.
The Czech Republic international signed from Chelsea earlier in the transfer window after being shoved into the bench by Jose Mourinho following the arrival of Thibaut Courtois, who has been handed the number one spot.
Cech, who has won four Premier League titles, four FA Cups, two League Cups, one Europa League and a Champions League since arriving at the club, talked with owner Roman Abramovich to sanction his move to Arsenal, where he can challenge for major honours.
The Gunners ended the season on a high accumulating more points than any other club in the second half of the season. However, to pull off a sustained challenge for the title, they need to continue their charge through the length of the season.
The north London club won the FA Cup for the second year in succession, taking their tally of trophies to 12, making them the most successful club in the history of the tournament. Ramsey had a brilliant end to the season, where he played through the middle and on the wings and will be hoping to have a similar effect in the next season.
"He [Cech] has a lot of experience in the big games which will help us, he's a top-class goalkeeper and still has a lot of qualities and can offer a lot to this team.
"I can only see good things coming from him and him having an effect on this team," Ramsey told the Mirror.
"We have a great squad at the moment as long as we keep everyone fit... our form in the second half of last season was good, but it's what you need throughout the whole season to compete.
"Hopefully we can do that and get off to a good start this season and put ourselves in a great position early on.
"We know we have the players and the quality to hurt other teams and get points. There is no question about our ability but it's about whether we can keep everyone fit and I am fairly confident we can.
"Chelsea were top mainly all the way through, they hardly slipped up and that is what we have to try to do," he added.