Arsenal manager Arsene Wenger has admitted for the first time that contract rebels Alexis Sanchez and Mesut Ozil could leave the club this summer if replacements for the pair are identified. Both players are out of contract in June 2018 but the Frenchman has steadfastly insisted the Gunners would not be cashing in on the duo – until now.
The Independent understands Sanchez and Ozil are demanding weekly wages of £290,000 to stay in north London, with talks currently ongoing regarding an extension. Neither player has publicly declared their intent to stay, swelling speculation they have no plans to remain with the FA Cup winners.
Robin van Persie's exit to Manchester United and the sale of Samir Nasri and Gael Clichy to Manchester City are recent examples of Arsenal losing key players in the final year of their contracts. And with the club failing to qualify for the Champions League for the first time in Wenger's tenure there are fears Sanchez and Ozil could also jump ship.
While Liverpool and City have already made signings this summer, Arsenal have been pre-occupied with tying Wenger down to a new contract. With a two-year deal in place the Frenchman has begun outlining his summer plans in earnest, and says finding replacements for Sanchez and Ozil will trigger their departure.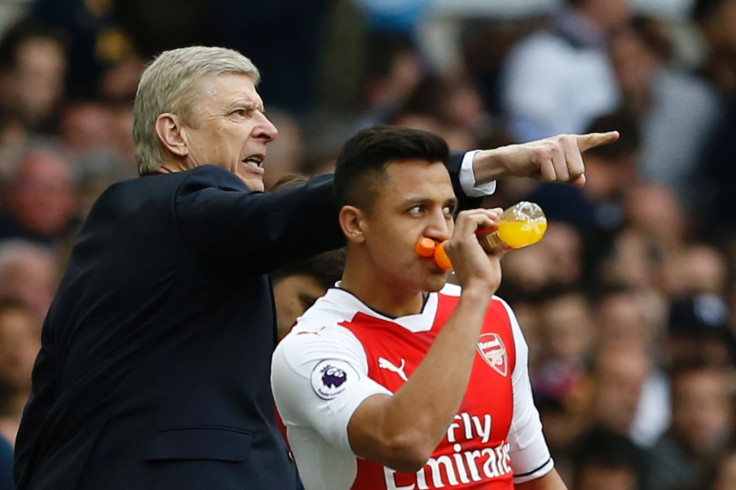 "You cannot weaken the club and weaken the team," the Arsenal boss told beIN SPORTS. "You want to strengthen the team. Unless you find a player of the same calibre and if they absolutely want to leave."
Despite missing out on qualifying for the Champions League, settling for a Europa League spot after finishing fifth in the Premier League, Wenger has insisted the club's transfer plans will not be affected by an inability to offer top-tier European football. However, the club's resources means the number of signings Arsenal will be able to make is capped at three, according to Wenger.
"Between a maximum of two or three," he added when pushed on the club's transfer plans. "We cannot spend as much as many other clubs because some clubs have external resources that allow them to be basically unlimited.
"We can spend money because we have managed the club well. Let's not forget the amount of money spent is not a guarantee of success. We have to be clear what we understand as a big signing. Is [Rob] Holding a big signing for you or not?
"When you buy a player for £40m, everybody will have at the start a positive judgement. When you buy him for £2m, he can't be good? That means a big signing is not necessarily linked with the amount of money spent."