Arsenal manager Arsene Wenger says the club are not interested in signing Chelsea's out-of-contract midfielder Frank Lampard.
The 34 year old is set to leave Stamford Bridge after failing to agree an extension to his contract which expires at the end of the season.
Lampard has been strongly linked with a move to LA Galaxy to replace David Beckham as one of the club's highest paid players, but weekend reports suggested the former West Ham United midfielder was subject to interest from Arsenal.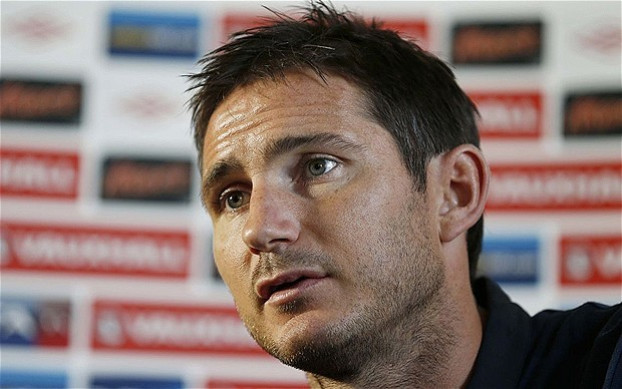 But Wenger said: "I know that I know nothing, and that is a bit like football.
"What is important now is to do well until 1st January," he said. "What happens in January, we will see if we need to do something and we will do it."
Chelsea's interim manager Rafa Benitez has already admitted that the future of Lampard and full-back Ashley Cole, another of those out of contract at the end of the season, is uncertain.
The club released a host of out of contract players in the summer transfer window including striker Didier Drogba who joined Shanghai Shenhua, and the departure of both Lampard and Cole would signal of a significant era in Chelsea's history.
With Abou Diaby unlikely to return prior to the New Year with a thigh injury picked up in September's defeat to Chelsea, and club have been linked with a move for the England international who with less than six months remaining on his contract would be available for a nominal fee in the January transfer window.
The Gunners are unlikely to be involved in any substantial business in the January transfer window, but after their 2-0 defeat to Swansea City at the weekend, which leaves them five points behind fourth place Tottenham Hotspur, their hopes of qualifying for next season's Champions League already appear in jeopardy.
With their Champions League tie against Olympiakos bringing an end to their European campaign until the New Year, Arsenal have the opportunity to focus on their domestic plight, and with many first-team players being rested for the trip to Greece, the squad will have the opportunity to recharge their batteries.
"Some players needed a rest because they were a bit on the fringe of injury, and some players are injured," Wenger said.
"When I count the injured players I speak about Podolski and Walcott. We needed to rest Wilshere, 100 per cent, and Cazorla, Arteta and Mertesacker played many games recently. They have been rested.
"It is [to avoid fatigue], and we have one luxury, that we can do it. But we have as well one necessity, to win the game tomorrow night. I tried to find the right balance between resting some players and as well having a competitive team tomorrow night."