<source src="https://video.ibtimes.co.uk/transcoder/480p/115/sequence-01-27-1487334683.mp4" type="video/mp4">
<source src="https://video.ibtimes.co.uk/transcoder/480p/115/sequence-01-27-1487334683.mp4" type="video/mp4">
Manchester City manager Pep Guardiola has leapt to the defence of his Arsenal counterpart Arsene Wenger, saying criticism of the Frenchman is "unacceptable".
Wenger, 67, is under increasing pressure at the Emirates Stadium after his team crumbled to a 5-1 defeat against Bayern Munich in the first leg of the Champions League round of 16 last week.
The Gunners are 10 points behind leaders Chelsea in the Premier League and are out of the EFL Cup, leaving the FA Cup – where they face Sutton United in a fifth-round tie on 20 February – as the only realistic piece of silverware they can win this season.
When asked about his decision to make eight changes for City's goalless draw with Huddersfield on 18 February, Guardiola told Sky Sports: "My friend, I take the decisions, you analyse my decisions.
"You have to take a decision before [the game], to the best solution. It was what I did. If you don't agree, you can write it.
"What I hear in the last 10 days, about how people, ex-players, journalists, treat Arsene Wenger is unacceptable," the Spaniard added.
"Our job, in that moment, doesn't have any respect for any position, so it is not respectable, what happened.
"That is why we take the decisions and you can say whatever you want."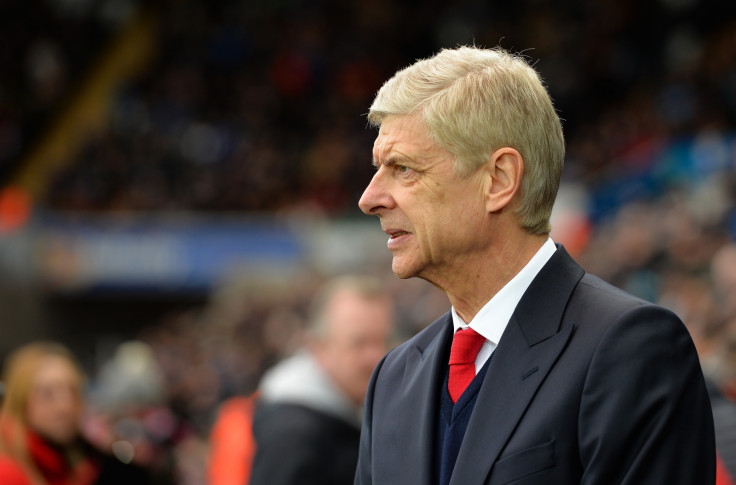 After the Bayern defeat, Wenger insisted that he would continue to coach next season – at Arsenal or another club.
"No matter what happens I will manage for another season. Whether it's here or somewhere else, that is for sure," the Frenchman was quoted as saying by the BBC on 17 February.
"If I said March or April it is because I didn't know. I do not want to come back on that.
"I am used to the criticism. I think in life it's important to do what you think is right and all the rest is judgement. I am in a public job and I have to accept that, but I have to behave with my values."
Wenger's contract with Arsenal comes to an end in the summer. He has managed the Gunners since 1996, leading the north London club to three league titles.