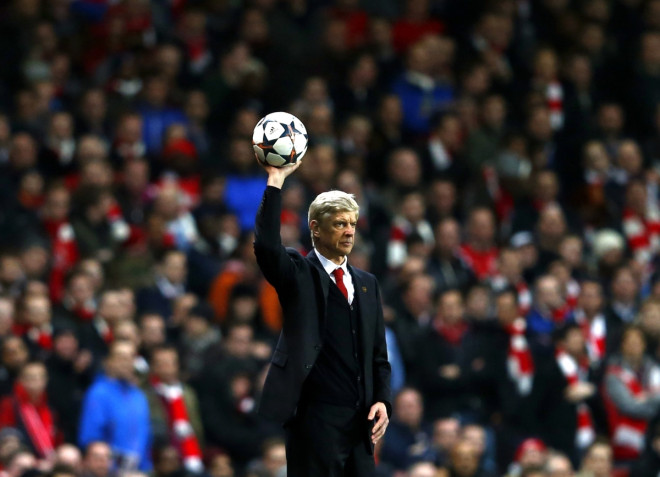 Barcelona have reportedly earmarked Arsene Wenger as one of the main candidates to replace Gerardo Martino should Catalan officials decided to dispense with the current boss at the end of the season.
After the recent La Liga defeats against Valladolid and Real Sociedad, reports in Spain claim that Barcelona are already planning a huge overhaul in the summer and this will start with signing a new coach, especially if the club fail to win any trophies between now and the end of May.
According to Catalan newspaper Sport, Arsenal boss Wenger is already on a three-man list of candidates to replace Martino, alongside Tottenham target Frank De Boer and Brazilian manager Luis Felipe Scolari.
Wenger has spent the last 16 years in north London but his contract at the Emirates Stadium is due to expire at the end of the season.
Recent reports claimed that the French boss has already agreed a contract extension in principle to stay at Arsenal. However Barcelona's interest may tempt him to move to La Liga and embrace new challenges.
Nevertheless, other reports earlier last week claimed that Barcelona are also considering former Tottenham and Chelsea boss Andre Villas-Boas, Everton's Roberto Martinez and Celta Vigo's Luis Enrique.
Martino joined Barcelona just last summer after former boss Tito Vilanova was forced to leave the club with a serious illness, but the Argentininian's methods have been under scrutiny since his appointment, with supporters suggesting he is trying to change Pep Guardiola's passing game, widely seen as key to their recent success.
However, earlier this week Barcelona president Josep Maria Bartomeu claims that they they're happy with Martino and that they are even considering extending his contract
"We'd like him to continue and his contract says that. I hope Tata has a long career as the manager of Barcelona, but the day that changes, we have to have a technical staff and we'll look for the best possible option," Bartomeu said.