Arsene Wenger not looking to make 'absolute change' to the squad in the summer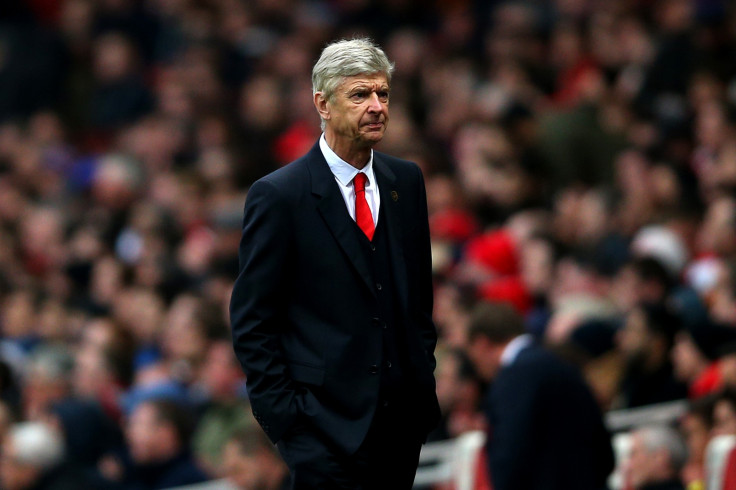 Arsene Wenger has revealed that he is not looking to make massive changes to the squad next season, having been impressed by the players as they forged a brilliant run in the second half of the season.
The Gunners are on a nine-game unbeaten streak in the league and are in the finals of the FA Cup for the second year in succession. Their failure to start the season on a high, vanquished any chance they had of winning the title, something Wenger has to take into account when they start the following season.
The north London club were in desperate need of a defensive midfielder to reduce the pressure in midfield but the emergence of Francis Coquelin has alleviated the need and has allowed Wenger to look at other places for strengthening.
The Frenchman has previously revealed that they need a player who can contribute 10-15 goals a season and can be in the market for a more attack minded midfielder or a wide player to add to their goals tally.
Meanwhile, Theo Walcott's future is still in doubt, with the winger yet to sign a new contract and not getting a place in the starting line-up either.
"I believe that some players who were questioned, like Mesut Ozil, have made big improvements in the second part of the season and becomes slowly the leader you want him to be in guiding our game," Wenger said.
"We are not in need of absolute change. We have a strong squad. We have some strong young players behind.
"We have a big squad now - Lukas Podolski, Joel Campbell, Yaya Sanogo (all forwards currently out on loan) will come back. If you add that to the number of players (we have)…," he added.
Wenger also asserted his faith in his current goalkeepers David Ospina and Wojciech Szczesny, saying that he is not in the market to change either player.
"I believe in the keepers I have. I believe that Wojciech Szczesny is a very good goalkeeper and David Ospina has come in and done a fantastic job. You look at the numbers in the Premier League and you look at who is top of all the goalkeepers, and you will see it's Ospina," the Frenchman concluded.
© Copyright IBTimes 2023. All rights reserved.