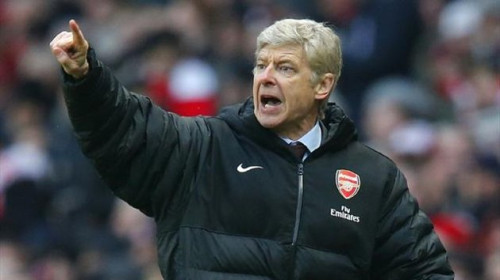 Arsene Wenger believes that Arsenal will continually challenge for major honours in the near future because they now have the resources to make a splash in the market without the fear of falling into further debt.
The Frenchman, who has complied with a shoe string budget since their transfer to the Emirates stadium, has a considerable amount of money to spend now owing to a massive increase in their commercial revenue.
Increased inflow of cash after a new deal with the Emirates and an imminent kit deal with Puma is likely to put them in the same pedestal as the likes of Chelsea and second in terms of revenue generated in the league after Manchester United.
The north London club were finally able to flex their muscles last summer with the acquisition of Mesut Ozil from Real madrid for a record fee of £42.5m, something which they have not been able to do since the Frenchman took charge. Wenger believes that the financial stability will be a major force for them in the future where, with the ability to buy precocious talents, they will also be able to retain their best players, something which has eluded them over the past couple of seasons.
"We have gone from a club who looked like they did not have the ambition to be able to fight. What has changed, with bringing players like Ozil in and not losing our players, is that suddenly people believe again that we can fight.What we can do in every window is spend the money we have available. Having said that we are not in a situation where we are bankrupt now. We are still strong," Wenger told www.arsenal.com
"You know the policy will be exactly the same, but the resources available will be higher and bigger because we have gone through a period where we had to pay our stadium back. Today that weight is smaller in our budget because the rest of the income has become much bigger. Of course, it is very exciting to be able to fight and keep your players," he added.