Arsene Wenger has claimed that it would be "inconvenient" to talk about his future after Arsenal suffered a disappointed 3-0 defeat at Crystal Palace on Monday (10 April) night.
The French boss conceded that Sam Allardyce's outfit were "sharper and more decisive" than his side, but refused to admit that his players did not give 100% to win the match.
Goals from Andros Townsend, Yohan Cabaye and Luka Milivojevic gave Palace three crucial points in their bid to avoid the drop to English football's second tier, while denting Arsenal's hope to secure the qualification for the Champions League.
The result leaves the Gunners seven points behind fourth-placed Manchester City, with a game in hand.
Some fans asked Wenger to leave Arsenal following the defeat. After the game, however, the manager said it is not the right time to speak about his future in the wake of such a big defeat.
"Honestly, I am disappointed tonight. After such a long time, to see that we've lost a game the way we've lost it is of course very disappointing. I think it would be inconvenient to speak about me tonight, it's more painful to lose the game like the way we lost this one," Wenger said in the press conference.
"We faced a team who played very deep, went for a game that was very direct, and we lost many direct duels and many second balls because they were sharper than us and more decisive," the Arsenal boss admitted.
"Overall, we created many dangerous situations but we couldn't score. In the first half, we had problems getting in the game after 10 or 15 minutes. We came back into the game and had some dangerous situations that we couldn't score from."
"In the second half, they came out strong, scored the second goal and from then on you could see it was more difficult. Even if we created more dangerous situations, we were always vulnerable on the counter-attacks because we threw everything forward. That's a typical situation involving a team who tries to go forward and a team who plays on the counter-attack."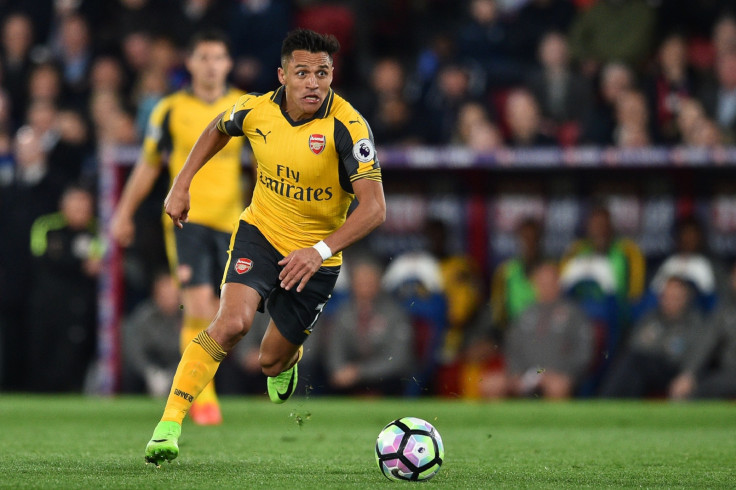 The Arsenal players faced taunts of "you're not fit to wear the shirt" after the game, but Wenger refused to admit that they gave up.
"I wouldn't say that (my players didn't give 100%)," Wenger said. "I want the fans to support the team. I think they are extremely disappointed and I can understand that because we all are. It is understandable that they are disappointed. We played with a desire to win the game tonight, with a very offensive team because we knew we had to score goals."
"We knew what we would face. Their keeper took their free-kicks on the halfway line, so it was important for us to win the ball in the air, win the second balls, get the ball down and then play our game. From the start onwards, in the decisive moments of the game, they were sharper."