Arsene Wenger was at a loss to explain the reason for Arsenal's poor performance as they were humiliated 4-0 by Liverpool at Anfield on Sunday evening (27 August).
The French coach labelled the performance 'absolutely disastrous' while asking the fans to keep faith in the team. Wenger believes Arsenal were an easy opponent after failing mentally, physically and technically during the entire 90 minutes.
The Gunners failed to register a single shot on target during the game as the Reds openly displayed all their flaws. Sadio Mane and Mohamed Salah tormented the defence from the wide positions while Emre Can put in a dominant display in midfield.
Wenger's team selection was also baffling to start with as the manager left out club record signing Alexandre Lacazette from the starting XI in favour of Danny Welbeck, who failed to make an impact. Shkodran Mustafi was also left on the bench fuelling talks about a potential exit, while his replacement Rob Holding had another torrid time showing that he is still too inexperienced at this level.
"Everything," Wenger said when asked what was wrong with his team's performance, as quoted on Arsenal's official site. "I think from the first to the last minute we were not at the level requested for such a game and not physically, not technically, not mentally were we at the level and we were punished and that's basically it.
"You can of course analyse the chances we gave away, but I just think overall that the performance was not at the requested level."
Wenger will be expected to make some moves in the transfer market on the back of this performance, but talks still hover over players heading for the exit doors at the Emirates.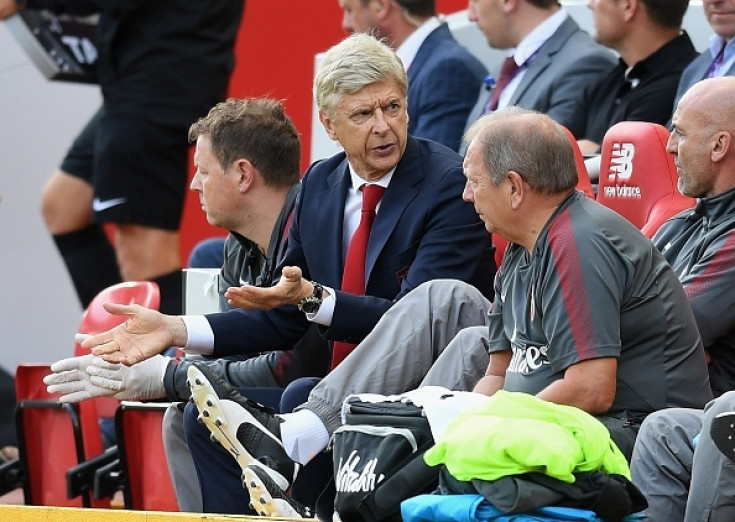 Alex Oxlade-Chamberlain and Mustafi are the two first-team players linked with a move away. The former has reportedly turned down an offer of a new deal and Chelsea are interested in taking him to Stamford Bridge, while the latter has been touted for a potential move to Italy with Inter Milan leading the race ahead of Juventus.
The Gunners boss however refused to get dragged into talks about potential incomings and outgoings before the end of the transfer window on Thursday (31 August). Instead, Wenger chose to focus on the disappointing performance from his team.
"That's not the kind of question I can answer after a game like that. I think we are focused on the game, what will happen on the transfer market in the next three to four days I don't know," Wenger said when asked about Oxlade-Chamberlain's future at the club.
"Similar question, similar answer," the Frenchman added when asked about Mustafi.