Arsene Wenger Refuses to Meet Schalke's £37m Valuation of Julian Draxler - Report
Check out all the deadline day action live as it happens here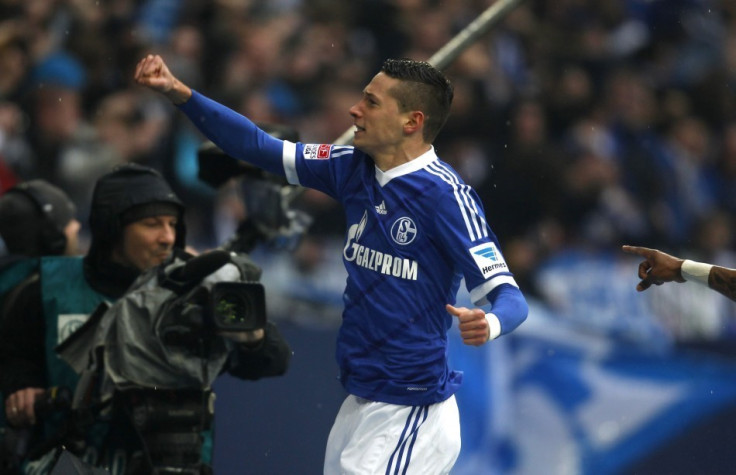 Arsenal have fallen behind in the race for Schalke midfielder Julian Draxler with Arsene Wenger unwilling to meet his £37m valuation, according to the Mirror.
The Gunners have been scouting the midfielder for quite some time but with Schalke unwilling to budge from their demands, Wenger is willing to look at other options to take Arsenal's season forward and come back in the summer to stake his claim on the German.
Draxler's arrival would put the pressure off the likes of Mesut Ozil and Santi Cazorla who have to work overtime to sharpen Arsenal's creativity up front in the absence of Aaron Ramsey, who is expected to be out for a few more weeks.
However, with Wenger unwilling to yield to Schalke's demands it remains to be seen if the Gunners can get him in the summer, with the likes of Real Madrid and Manchester City ready to flex their muscles after the end of the season.
Draxler is expected to return to full training in a week after being out of action for close to two months with an injury. He has failed to replicate his form from the previous season and has managed only one goal and four assists in 14 appearances in the league thus far.
Nevertheless, Wenger believes that he can convert him into a centre-forward in the same ilk as Thierry Henry and Robin van Persie, something which given his physicality, is not a distant possibility.
The Gunners have now reportedly shifted their attention to Lazio striker Miroslav Klose and are also looking at a loan deal for Alvaro Morata from Real Madrid and Cristian Tello from Barcelona.
However, Tello has reportedly been asked to stay at the club to cover for Neymar who is out with injury leaving Wenger with only two possible options at his disposal.
In an interview on Thursday, the manager said that the club are working around the clock to secure signings but insisted that they are no closer to completing a deal.
"Are we active? Yes. Are we close to sign anybody? No. There's not long now that's true. First, the situation was going like always in a transfer market - week by week. In the last two weeks it goes day by day, now it goes hour by hour," he told www.arsenal.com.
"In any hour anything can happen or change but at the moment, unfortunately, we are not signing anybody," he concluded.
© Copyright IBTimes 2023. All rights reserved.