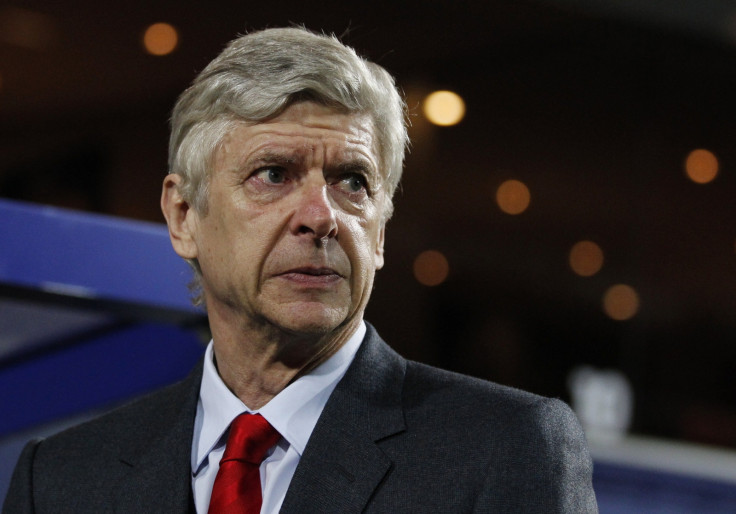 Arsene Wenger believes that winning their FA Cup tie against Manchester United at Old Trafford will have a transforming effect on the team and can make their quest for a top-four spot all the more easier.
The Gunners beat Tottenham, Everton and Liverpool to win the Cup last season but are faced with a top opposition away from home in over two years, something that they have to counter if they have to retain their title.
The Gunners' FA Cup win last season was their first trophy in almost a decade and lifted the pressure from Wenger, who was being berated by fans for failing to deliver.
Arsenal are almost out of the Champions League after their shock 3-1 defeat to Monaco in the first leg, which has all but repudiated their chances of making a comeback and the FA Cup is their only chance of securing a second trophy in as many years, as they are nine points behind league leaders Chelsea.
The Gunners are however well in contention for a place in the Champions League next season, sitting on third spot, trailed by United, who are one point behind.
"It's a big game, and every big win in a big game has an impact subconsciously in the belief of the team," Wenger said.
"Once you get to the quarter final you think that's a good opportunity to win a trophy. Winning the FA Cup last season gave us energy. How much, I don't know.
"But it gave us energy because we had a few years without winning a trophy and on that front it was vital. The change after winning a trophy is more linked with belief.
"This team has a good mentality because we had a slow start this season and every time when we lose a big game you see how much the players are touched. I think the mentality is very healthy, they want to do well and we will be focused on Monday night," the Frenchman concluded.