Arsene Wenger reveals he received three different offers to leave Arsenal
Boss says he stays at the Gunners to boost their Champions League qualification record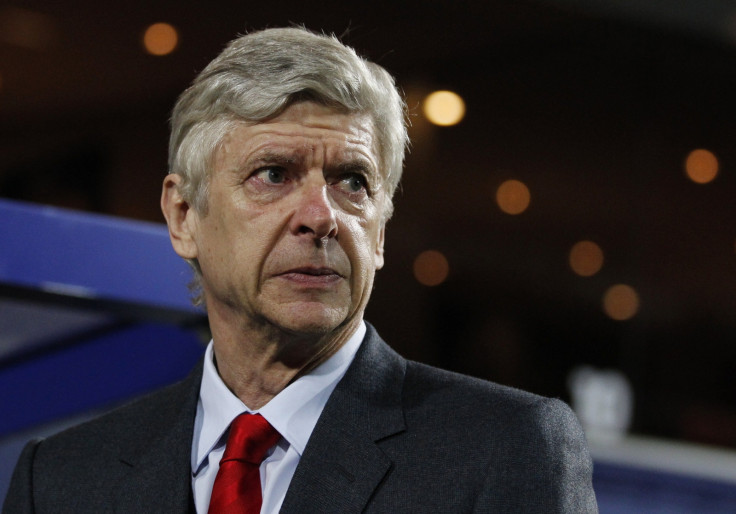 Arsenal manager Arsene Wenger says he has rejected offers to leave the north London club on three difference occasions to help the club uphold their enviable record to qualifying for the Champions League.
The Gunners have qualified for the continent's premier club competition in 15 successive seasons, maintaining that record amid the club's move to The Emirates Stadium which stifled their spending in the transfer window.
But during that period Wenger, who has previously been linked with posts with the England national team and Paris Saint Germain, says he was regularly offered chances to leave Arsenal only to turn them down.
"In 2004, 2005 and 2006 I had chances to leave, but I went with the club to have the challenge of building the new stadium and not dropping out of the Champions League three years out of five," he told BBC Sport. "That was the financial request and we did it [qualified] every year.
"I knew it was a very sensitive period for the club, but I feel I've done my job in a very committed and faithful way."
Wenger signed a new contract at Arsenal last May which will take him into a 20th year at the club and continue his record and the current longest serving manager in English football's top flight.
Despite the recent marque signings of Mesut Özil and Alexis Sánchez, Arsenal have struggled to stage a regular challenge for silverware in recent seasons. Last term's FA Cup victory is the club's only major trophy in the past nine seasons, and as a result Wenger's potential successor has been widely discussed.
"I want to leave the club in a strong and healthy position and that means with good players, with good youth behind and a strong financial position to go further up and develop more," the Frenchman added. "I will do that, you can believe me.
"The guy that comes in after me will be in a very good position to deliver something exceptional. I believe that the biggest quality at a top, top club is to maintain consistency in the results and I hope that when I've left someday and come back to the Emirates to watch a game, I will be very happy to see a quality team."
© Copyright IBTimes 2023. All rights reserved.