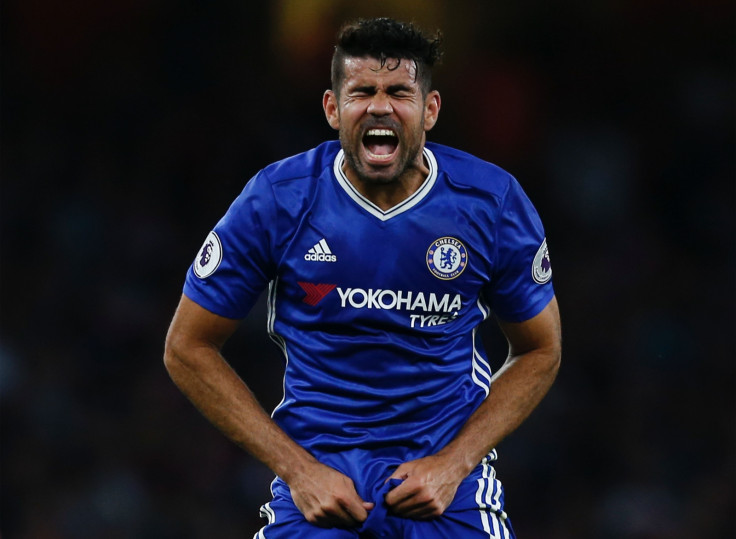 Arsenal manager Arsene Wenger admits he was interested in signing striker Diego Costa prior to his move to Chelsea. The French coach has been linked with a host of forwards in recent summers and concedes the Spain international was among his targets.
Costa was kept quiet by the Gunners in the 3-0 Premier League win at The Emirates Stadium, ending a run of two goals in three appearances against the north London outfit. Alexis Sanchez, Theo Walcott and Mesut Ozil all struck to give Wenger's his first win over the Blues for five years.
The success Costa had enjoyed over Arsenal was among the pre-match talking points - and it was put to Wenger whether he was ever interested in the frontman prior to his move to England in 2014. Wenger wishes he tried harder to lure Costa to the club before he joined Chelsea.
"I like Costa as a player," said Wenger, speaking ahead of the win over Chelsea, according to The Guardian. "I like the qualities of the player. All the rest around is not needed. He's a very strong player. He looks, since the start of the season, to have cleaned up his act, that he behaves more focused on the game. And that makes him more dangerous.
"I never thought he would leave Atlético Madrid at the time, I was surprised," the Arsenal coach added. "Would I have made a harder play for him had I known? Yes. I like him, as a quality striker.
"It's difficult for me to comment on Costa's character because I don't know him at all. He is a good football player. That's what you want. I just say that he is a quality player. I want my players to play with their own personalities. You are only good if you play as who you are."
Costa has previously been the scourge of Arsenal, either as goalscorer or tormentor in chief. He has previously contributed to the sendings off of Gabriel and Per Mertesacker, however he was ineffectual on Saturday [24 September] as he was shepherded by Laurent Koscielny and Shkodran Mustafi as the hosts ran out comfortable winners.