Arsene Wenger has hailed Theo Walcott for his performance against Chelsea where he scored the second goal to complete a brilliant 3-0 win for Arsenal against the Blues at the Emirates. The north London club had not won against their bitter rivals in five years in the league, with their last win coming at Stamford Bridge, when Robin van Persie scored a hattrick to lead the Gunners to a historic 5-3 win.
However, all demons were exorcised as early as the 11th minute when Alexis Sanchez stole the ball off Gary Cahill to score the first goal and open the floodgates for the Gunners to pour further misery on the Blues. Walcott was on hand to score the second, on the back of a brilliant move involving Mesut Ozil and Alex Iwobi, with the latter streaming the ball down to Hector Bellrin, who provided an inch perfect pass to Walcott to double the lead.
The third goal was another piece of beauty, with Ozil leaving N'Golo Kante for dead in midfield before tying up with Alexis to volley the ball into an open net. Wenger was extremely impressed by the performance and insists that Walcott's resurgence was down to a change in attitude from previous seasons, with the forward now willing to do the dirty work while also providing the pace and efficacy in attack.
"You cannot question his performance," Wenger said, as quoted by Goal. "But I believe more the change in Theo Walcott is his attitude to this season. He's ready to fight, commit and straight away he gets the crowd behind him. Theo Walcott of that stature is a completely different player."
Meanwhile, the manager is concerned by the injury to Francis Coquelin, who had to be substituted with a knee problem following a tussle with Kante. The injury is in the same place as he had last season and any diagnosis can only be determined after the swelling goes down.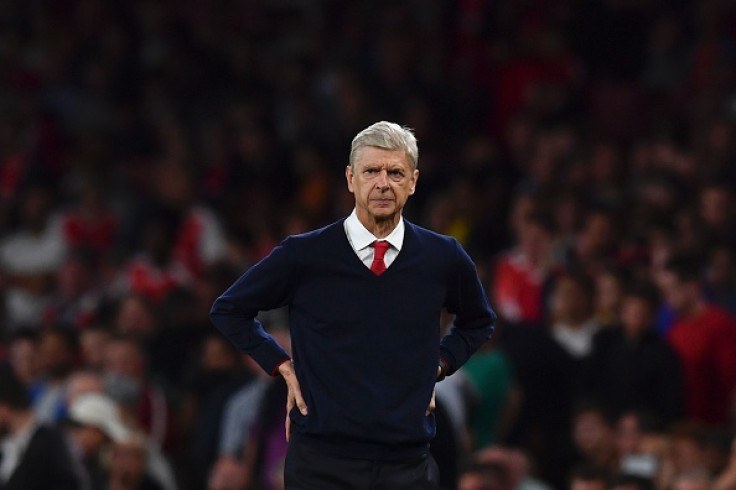 "He has a knee injury in the same place he had last year, that's a negative of the day," Wenger confirmed. "We don't know if the damage is as big at the moment, we have to wait for 48 hours but he left the stadium in a brace. I'm a bit worried over that."