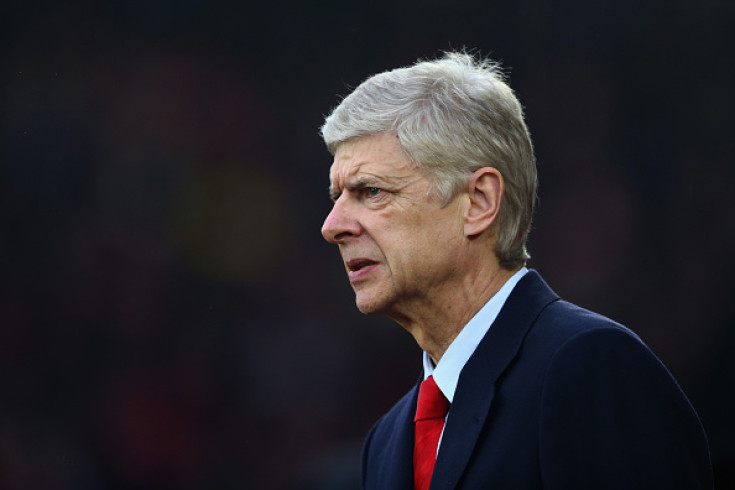 Arsene Wenger has revealed that losing the FA Cup final last season would not have forced him to leave the Emirates.
The Gunners came back from being two goals down against Hull City to win the tie in extra time through an Aaron Ramsey winner to end their nine-year drought without a trophy. The Frenchman was under immense pressure from fans after failing to lift a major trophy since 2005 when they last won the FA Cup.
It was speculated that Wenger, who signed a three-year contract in the summer, would not have renewed his contract had he failed to lead Arsenal to their fifth FA Cup triumph under his supervision. However, the Frenchman has poured water over these comments by stating that the trophy had no bearing over his decision to continue at the club.
The Gunners had a chance to win a double last season, having led the Premier League table for over two-thirds of the season, but capitulated in the business end as a string of injuries to the in-form Aaron Ramsey and Mesut Ozil cut their campaign short.
"To walk where? Walk away, no. Look, I have just won my 600th game out of 1000. That means I have won 60 per cent of the games," Wenger said.
"After 18 years, it would not be serious to walk away for losing one game. I do my job as well as I can and I respect my contracts always.
"We won it five times in my period and that means we give it the importance it has. It was nice to see our fans happy and shows you how big the club is when you win and when you don't win as well but when you don't win they cannot turn up happy.
"But we have a big job to do on Sunday and to come back in the Premier League and then we have the Champions League. What is for sure is we have room for improvement and we have to manage to do that quickly," he concluded.