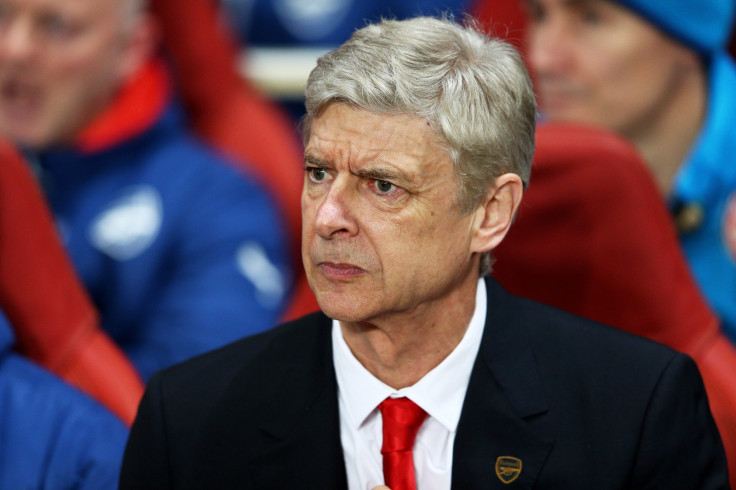 Arsene Wenger has revealed that he was spat at when playing in France, but no big deal was made out of it unlike the incident involving Papiss Cisse and Jonny Evans in Manchester United's game against Newcastle United.
The duo have been banned for seven and six games respectively and Evans will be unavailable for Arsenal's game against United at Old Trafford in the quarter finals of the FA Cup.
Wenger believes that the rules now are more strict as compared to what it was when he used to play and that spitting would not have resulted in a ban during his time.
Meanwhile, Cisse is Newcastle's highest scorer this season and his unavailability will be a major blow for the Magpies to secure a top-half finish.
Evans on the other hand is making his way back into the United line-up, but the recent charge will put a major doubt on his involvement in the future.
"Today the television makes it worse. I've been subject personally to spitting. Maybe my tackle was not good enough. At the time nobody spoke about it," Wenger said.
"When I played in France, it happened before but you didn't see it on television. When you see it on television it of course makes it worse. I was angry [when it happened] but I could control myself.'
"We have to pay a price for that. We are popular. We are watched all over the world. It gives us some responsibility as well. When you do not live up to it, you have to pay for it. How much it [the punishment] is, I do not care but you cannot say: 'Ok, it's nothing' when you see it on television. When little boys are watching the game, if your boy says to you: 'Is that right?' You cannot say: 'Yes'," he added.
"We have to accept that. There are cameras everywhere, that means we are spied on always basically, from morning until night, and that's a little bit less freedom to go over the line sometimes," he concluded.