Arsene Wenger claims his recent shift in formation from 4-2-3-1 to 3-4-3 was to bring out the best in all the Arsenal players.
After a poor run of form that saw the Gunners win just three of their last 12 games in all competitions, the Frenchman opted to use the formation ahead of their game against Middlesbrough on 17 April.
Since then, Arsenal have won three games in a row in all competitions for the first time since January, including an impressive 2-1 victory over Manchester City in the FA Cup semi-final.
Wenger even claims he wanted to switch to the formation in early March.
"In fairness I wanted to do it a month-and-a-half ago, but I thought no, maybe we shouldn't destroy the way we have played before, because we were 20 games unbeaten," Wenger told Sky Sports. "When the confidence becomes fragile, sometimes just to focus on something different is important."
"At the moment it looks like it gets the best out of every player. It's not a new system because I played it 20, 30 years ago! But it's a system that sometimes brings some reassurance when the defensive confidence is not at the best."
Arsenal are in danger of missing out on the top four for the first time under Wenger and face a tough test at White Hart Lane against north London rivals Tottenham, who have won their last eight league games in a row.
The 67-year-old believes a collective performance from the team is key to gaining three points at their rival's ground for the first time since the 2013/2014 season.
"How do we stop them? First by a committed defensive performance," he explained. "I believe we have the quality to give them big problems."
"Overall, if you focus more on getting a collective performance on the day, make sure the energy levels are high, and if that is right, you get opportunities to score goals. We can score goals against anybody, so let's just turn up with a great performance."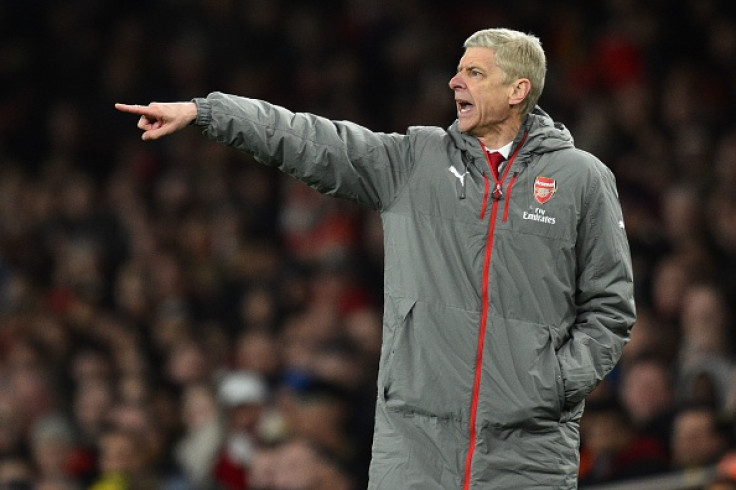 6th place Arsenal travel to Tottenham on Sunday (30 April).