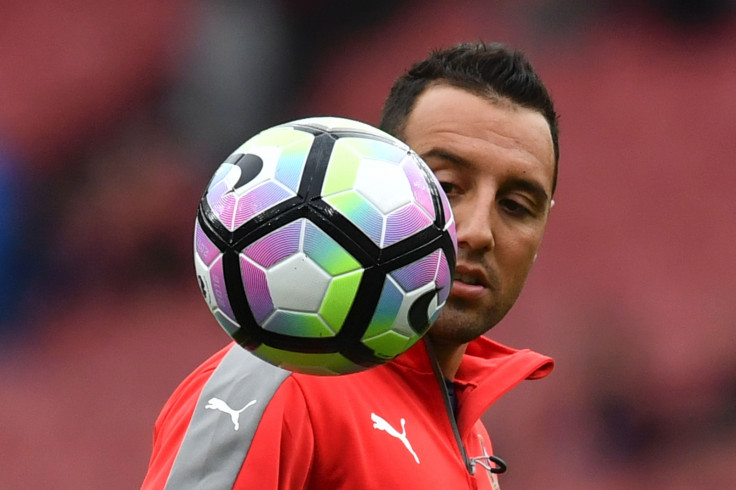 Arsene Wenger has ruled out signing a replacement for Santi Cazorla in January, stating that Arsenal have enough players in midfield and that even if they wanted to, they would not find a suitable replacement for the Spaniard. The midfielder is out for up to three months with an Achilles problem after having decided to undergo surgery on the persistent issue that has already kept him out of the squad for two months.
The Gunners have looked lacklustre without the midfield maestro in the middle of the pitch and will have to survive without him for a major part of the season. Jack Wilshere is out on a season-long loan at Bournemouth and will not be available before next season, should Arsenal decide to keep faith in him.
The manager has a host of other options at his disposal, with Granit Xhaka, Mohamed Elneny, Aaron Ramsey and Francis Coquelin all capable of playing as part of the midfield two. However, Elneny has a stomach bug and will be on international duty in January with Egypt for the African Cup of Nations.
"In midfield we have many players, but there's two reasons. We have the numbers in quality. Secondly, in January, you wouldn't necessarily find a Cazorla even if you wanted to," Wenger said, as quoted by Sky Sports.
"For me it's very bad news because with surgery you never know the date they will play again. I try best to avoid surgery because it creates anxiety and rehab, in this case unfortunately we have come to that conclusion and now they tell me he will be out for at least two months but two can be three.
"Santi is desperate to play. Hes only happy on the football pitch. He wants to get out of that vicious circle of coming out and back in again. What's going wrong is that he has an inflammation at the back of his foot - no one knows where it comes from. He has been treated against inflammation. The injections have not got rid of it. The consultant decided to have exploratory surgery to see what is going on in there."